Florida Dept. of Education will now withhold teacher salaries for the districts implementing mask mandates
The news just came through within the hour that the Florida Education Commissioner, Richard Cocoran, will withhold the salaries of school board members from two districts in Florida. The battle is heating up, even though DeSantis lost in court just three days ago in Leon County. Why is the state still fighting this? I have no idea, except the hunch that their ideology is blinding them to the fact that such a move as banning mask mandates is both extremely unpopular with Florida voters and now illegal per Florida courts.
After a bitterly contested and long protracted legal battle, Florida's ban on local mask mandates that might be implemented by the counties or communities we live in has officially been ruled "unlawful" by a Florida court. I've been keeping up with these stories since back in May of this year, back when Florida Governor DeSantis first issued the executive order that forbade cities, counties, and municipalities from putting mask mandates into law in order to to keep their citizens safe.
From there, disaster struck. The Delta variant hit Florida hard, harder than most other states except a few in the South. Our death and hospitalization rates skyrocketed. Florida parents and teachers have become more afraid of the virus as the death toll continues to climb, breaking every record we set from any point in time since the pandemic began.
When DeSantis announced that he would strip the salaries of school districts that implemented mask mandates in leu of his statewide ban, chaos broke loose. Teachers began protesting while Florida's hospitals continued to overflow with patients, topping 200% capacity for our ICUs in Florida hospitals.
Not to mention, public servants have been getting sick with COVID-19 and dying all over Florida as just about all of our institutions have been pushed to the breaking point.
But even after the mask mandate ban was ruled unlawful by Florida courts, the DeSantis administration has decided to go against the will of both the courts and the people of Florida in a stunning move to double down on a policy that most Floridians strongly disagree with.
Now, Broward and Alachua counties have had their pay withheld, according to state releases and both districts are now facing the consequences of an administration that seems drunk with power.
Education Commissioner Richard Cocoran said about the choice to withhold teachers' pay:
We're going to fight to protect parent's rights to make health care decisions for their children. They know what is best for their children. What's unacceptable is the politicians who have raised their right hands and pledged, under oath, to uphold the Constitution but are not doing so. Simply said, elected officials cannot pick and choose what laws they want to follow.
All of this puts hardworking parents and kids at risk. Not to mention, attacking teachers isn't a good strategy to win over more votes. As such, DeSantis' poll numbers have been crumbling in the past couple of months, since late June or early July. Now, with Delta, COVID-19 is attacking children. Throughout the year, Florida held the highest number of COVID-19 children in ICUs positive with the coronavirus in the whole country. Many of them were hooked up to ventilators.
And it stands in direct contrast to what Florida courts ruled as "lawful" under the State Constitution. At least for now. While the new ruling on August 27th is effective immediately, it could still later be invalidated by higher courts in Florida. However, Circuit Court Judge John Cooper filed an injunction that said that the law DeSantis passed banning mask mandates was outdated in July.
The Judge in the case, Circuit Court Judge John Cooper, discussed his reasoning for his ruling. He likened our freedom of choice pertaining to precautionary measures to instances of drinking and driving. I've seen a lot of people over recent weeks say things like, "I think this is a personal choice. Mask, vaccine, doesn't matter. I should be permitted to choose what goes into or onto my body."
This is precisely correct. But that's not the end of the story. Judge Cooper's ruling doesn't alter facts that are solidified in centuries of American law. But what it does change is the responsibilities we also may have with the choices we make in mind. For instance, we can go to a bar or sit at home and drink all of the alcohol our hearts desire. But then, we're responsible for not hopping into an automobile and driving.
This was the precise example John Cooper gave.
Freedom and responsibility are virtually one and the same. If we're free to commit whatever acts we choose, we must also be responsible for those acts. This is basic law 101. Thus the reasoning and the basis for the entirety of United States law goes.
But DeSantis is now showing that he doesn't much care about the law, even Florida law. And his administration is boldly backing him up, painfully certain they're going to win in court eventually. Certain enough to break the law with this in mind.
It's important to note, earlier this month, President Joe Biden said that any counties affected by DeSantis' law will receive federal funding, as Biden stood up for teachers and school boards who wanted to protect their children (and the children they're responsible for).
The battle over this is just now heating up, right when Floridians thought it was officially put to bed. I see a lot of taxpayer dollars being squandered in the future.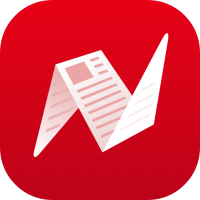 This is original content from NewsBreak's Creator Program. Join today to publish and share your own content.