Just How Deadly is COVID-19? Let's Compare COVID-19 Deaths, Influenza Deaths, and HIV Deaths and Find Out
The pain of the coronavirus pandemic has been virtually incalculable, as wave after wave of the virus has swept the US, taking lives, sickening millions of people, and causing unimaginable economic damage to our country. The SARS-CoV-2 virus that causes COVID-19 in those who catch it, is a very serious virus, one that's ravaged the US in a horrific way. Just how horribly has COVID-19 affected us all? Let me give you a visual.
In response to the number of casualties Florida and the United States have each suffered under the weight of the pandemic, I decided to make a chart that demonstrates clearly just how deadly COVID-19 actually is.
Comparing Deaths
At the time of this writing, there have been 43,979 deaths here in Florida from COVID-19 in total.
The most number of deaths recorded from HIV, at the height of the AIDS epidemic in America, was about 51,000 in the year 1996 (as you can see in the chart further down). The numbers I ran were good through August 18th and COVID-19 deaths have surely climbed exponentially over the others since then, seeing as it's the active pandemic we're now facing.
I wanted to compare the total deaths from three diseases: COVID-19, Influenza (which COVID-19 is often compared with), and HIV, our other most recent pandemic that struck. And the results were astonishing. I charted out the tallies in Microsoft Excel for the visual.
You can see the full-size image on Imgur here. More details are also available here on Facebook.
COVID-19 is Serious
The red line is confirmed COVID-19 deaths. There were several figures available so I went with the most conservative number I could find through the CDC. That number was 614,319 as of August 18th, 2021. In just a year and a half!
Estimated Influenza deaths came to 602,810. HIV deaths came to 675,820. Over the past 40 years!
Let's recap this really quick:
As you can see, COVID-19 is way more deadly than either virus. This isn't to say that the flu or HIV aren't serious. They are. They're very serious. But COVID-19 is so much worse. And unlike HIV, SARS-CoV-2 is everywhere around us. It's in the air. It's much easier to catch.
The 2008 spike in the flu was a resurgence of the H1N1 flu, the strain that caused the infamous 1918 outbreak of the "Spanish" flu.
Not Just Another Flu
I constantly read people saying things like, "The virus isn't much worse than the flu," or, "The virus is just like the flu," echoing Trump's words from the beginning of last year.
I see a lot of people saying that we shouldn't do either — don't get vaccinated and don't catch the virus. But I think that ignores just how transmissible and deadly COVID-19 actually is.
And it's definitely not "another flu."
I poured through piles of numbers to get a better picture of the flu and COVID-19 deaths. I tossed out anything that was even remotely questionable to get the most accurate picture possible.
All in all, this is a virus we should be taking very seriously. Compared to other viruses, COVID-19, and especially Delta, is in its own league.
Sources:
COVID-19 Deaths in 2020: https://www.cdc.gov/mmwr/volumes/70/wr/mm7014e1.htm
COVID-19 Total Deaths: https://www.cdc.gov/nchs/nvss/vsrr/covid19/index.htm
HIV/AIDS Deaths: https://www.cdc.gov/nchhstp/newsroom/docs/factsheets/todaysepidemic-508.pdf
Flu Deaths (Estimated): https://www.cdc.gov/flu/about/burden/past-seasons.html
https://www.cdc.gov/mmwr/preview/mmwrhtml/mm5933a1.htm https://www.cdc.gov/mmwr/preview/mmwrhtml/mm5933a1.htm https://www.statista.com/statistics/184574/deaths-by-influenza-and-pneumonia-in-the-us-since-1950/
Flu Deaths (Confirmed): https://www.cdc.gov/nchs/data/health_policy/influenza-and-pneumonia-deaths-2008-2015.pdf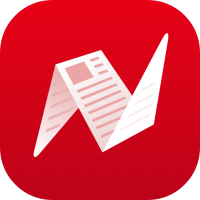 This is original content from NewsBreak's Creator Program. Join today to publish and share your own content.