DeSantis' school mask ban is shot down. What's next?
Well, folks, it's official. After a bitterly contested and long protracted legal battle, Florida's ban on local mask mandates that might be implemented by the counties or communities we live in has officially been ruled "unlawful" by a Florida court. I've been with you reporting on this the entire time, since back in May of this year, when Florida Governor DeSantis first signed the executive order that banned cities, counties, and municipalities from implementing mask mandates to keep their citizens safe.
I reported, rather optimistically, in hindsight, that the pandemic was coming to an end, back when Universal Studios dropped their mask mandates on May 28th. But that was before Delta struck.
Now, Florida is a mess. And just as the new variant was ramping up its destruction, both in terms of cases in Florida and deaths, not to mention, hospitalizations, DeSantis made the wildly unpopular move of banning mask mandates in school classrooms as well. Then, when teachers said they would refuse to comply with the order in the name of the safety of the children at school, DeSantis threatened to take away their teacher pay for any district that implemented a mask policy. This sort of hardball appears to have been, objectively speaking, a political misstep...and it's a big one.
Putting hardworking parents and kids at risk and attacking teachers isn't a good strategy to win over more votes. As such, DeSantis' poll numbers have been in free fall in the past couple of months. And the virus is attacking children. For a brief while, Florida had the largest number of COVID-19 positive children in ICUs in the country, many of them hooked up to ventilators.
As Dr. Mark Kline, the physician in chief of Children's Hospital New Orleans, told ABC News on Good Morning America, back on August 10th:
"This is not your grandfather's COVID. We are hospitalizing record numbers of children."
And all of this was factored into the decision handed down by a Leon County Circuit Court Judge to rule DeSantis' mask bans illegal. For many in Florida, it's a moment to cheer and celebrate what they consider the end of a draconian policy that they didn't ask for; one that put them directly at risk. For others, it's a massive blow to their sense of freedom and what they can and cannot do.
The Judge in the case, Circuit Court Judge John Cooper, discussed his reasoning for his ruling. He likened our freedom of choice pertaining to precautionary measures to instances of drinking and driving. I've seen a lot of people over recent weeks say things like, "I think this is a personal choice. Whether it's the mask or the vaccine, I should be allowed to dictate what goes into or onto my body."
And that's exactly right. The ruling doesn't change this fact which is grounded in centuries of historically rooted American law. But what it does change is the responsibilities we also may have with the choices we make in mind. For instance, we can go to a bar or sit at home and drink all of the alcohol we want. But once we do that, we're responsible for not getting behind the wheel of an automobile and driving.
Freedom and responsibility are two heads of the same coin. If we're free to choose whatever actions we want, we must also be responsible for those actions. Thus the reasoning and the basis for the entirety of United States law goes.
We might be free to fire guns but if the bullet crashes through a neighbor's window and smashes their TV, we've committed a civil crime. If the bullet crashes through a neighbors window and harms our neighbor, we've committed a criminal crime.
Just because the virus can't be seen without a microscope doesn't change this legal logic.
All of this centers around the legal conception of "reasonableness" which is a cornerstone of American law. If someone isn't acting reasonably, and they're found to have acted unreasonably in such a way that harmed other people by a jury of their peers, they can be convicted of crimes involving negligence.
So if we don't take reasonable precautions to keep others safe, the logic goes, we're in some way responsible for harming them. The judge noted that there are opt-out standards in place when it comes to the law, medical exemptions for those who qualify and that those exemptions suffice to give people the liberty they need if they have a genuine medical condition that makes mask-wearing riskier than the benefits of not catching COVID-19 would be. That choice will be up to their doctors.
The judge also pointed out that the studies DeSantis used to justify his mask mandate ban came to the conclusion that masks were helpful, even going as far as to recommend using them in school settings. He also cited shifts in the pandemic, with the delta variant being much more contagious than previous variants.
The delta variant represents a higher risk to children than the previous form. We had a less dangerous for of the virus last year. As the facts change on the ground, the need for different measures changes.
This basically means that school districts and localities can no longer be banned by the Board and Department of Education from implementing mask policies in schools. An injunction was filed immediately which disallows the enforcement of the ban DeSantis had previously signed back in May.
This means that parents can rest assured that the school districts can do what they feel is right for the safety of Florida families. It also means that exemptions aren't completely tossed out the windows, so those with legitimate exemptions from masking can do what they need to do for their health and well-being.
It seems like a win-win-win if you ask me.
Thanks for reading. Follow me here.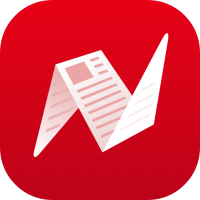 This is original content from NewsBreak's Creator Program. Join today to publish and share your own content.