Hidden gems that a lot of people seem to miss
Full confession: I have a slight addiction to Mexican restaurants. Okay, maybe it's a little more than a "slight" addiction. Between enchiladas, tacos, burritos, refried beans, and warm, perfectly-cooked rice, I just can't get enough. Mexican food is always filling, it's always delicious, and it's always available on a budget. The only drawback? It really depends on where you go.
Some places make great Mexican food. Other places, not so much.
If you're anything like me, you've got a taste for good, authentic Mexican. This can be hard to come by. Sometimes, Mexican food is so "Americanized" in America that it's flavorless and bland. You go in expecting a hefty burrito with delicious red sauce drizzled on top of it, and layers of melted cheese with flavors that explode in your mouth, and you get some refried beans and a stale tortilla.
Not to sound like a snob or anything, but you won't catch me dead in a Taco Bell. And I'll indulge in Chipotle maybe once every two years, at most.
Fear not, fellow Mexican food fanatics in Seminole County, I've got you covered.
Chiilangos on 434
At first, Chilangos in Winter Springs doesn't look like much. But it's charm and authenticity are unmatched. At 162 W State Road 434, Winter Springs, FL 32708, the place is small on the inside. But it's the most authentic Mexican place in town.
Big, fat, juicy burritos of all varieties are available. You can get them smothered in red or green sauce. It's almost too much to handle, which is how I know you like your burritos. If you think Chipotle has big burritos, wait till you see what's up Chilangos' sleeve.
I stick with the vegetarian burritos wet, with red sauce mostly, and occasionally delve into the tacos that my girlfriend is basically hooked on. We both love the place. Whether it's take-out or dining in (before all this COVID craziness happened), and it's our go-to Mexican restaurant in the area. Seeing as they don't have outdoor seating, this is a drawback if you're trying to stay safe from COVID-19 and eat outdoors. Take-out is always an option, though.
And in our love for Chilangos, it seems we're not alone.
Chilagos gets incredible ratings over on Yelp, something I had no idea about until just now when I sat down to write this article. You can see for yourself, the food is undeniably good. They advertise half-price burritos and chimichangas on Thursdays, so if your stomach is grumbling at you on a Thursday, consider a quick stop to devour something delicious.
Senior Tequila on 434
Chilangos is my go-to place, especially for takeout. But if I'm in the mood to relax in the beautiful weather outdoors, especially with COVID-19 in full swing, Senior Tequila is our second stop. Unlike the tiny Chilangos, Senior Tequila is massive inside, with a full bar and several seating areas in the restaurant. There's an outdoor patio with comfy furniture, tables, and sometimes even a DJ on special occasions.
Their enchiladas rancheros are to die for.
Considering they have a full bar, they have a vast selection of drinks in case you're trying to get your drink on. Toss back one of their dozen or so margaritas available. Or if you're in the mood for something else, try a Coconut Dream or a Senior Mojito. This place has got options. Happy hour is from 3 pm to 5 pm, Monday through Friday.
They have an array of food options available, as well as a vegetarian menu for the non-meat-eaters out there. The chips and guacamole dip are absolute fire.
Trust me, these two places are delicious.
I feel like I would be remiss to leave out our third favorite place in the area. Though just outside of the city limits, Wako Taco on Ronald Reagan is right next to the Hourglass brewery. It's just a bit of a drive away but considering how awesome their dank nachos are, it's definitely worth it. Plenty of outdoor seating between them and Hourglass, so you can drink and get your Mexican food on at the same time.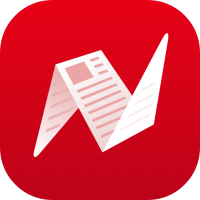 This is original content from NewsBreak's Creator Program. Join today to publish and share your own content.