Florida is having a nursing shortage crisis in its hospital system, just as the delta variant hits us hard
For quite some time, Florida has been going through nursing shortages. We have a shortage of nurses and healthcare workers in general and the shortage isn't anything new. For quite some time, there have been declining numbers of nurses for the state, a state with a large retirement population that needs a lot of care.
Despite being one of the top states employing nurses, Florida is no exception to the nursing shortage. By 2025, the Florida Center for Nursing expects that the state to see half the amount of nurses actively employed. Florida could face such a shortage of registered nurses that it could reduce access to care and potentially harm the healthcare system in Florida. For this reason, there is no better time to begin your nursing in Florida.
They go on to dig deeper into the causes that aren't COVID-19 related. COVID-19 isn't the only reason we're short on staff. Other factors like our aging population, demographic shifts, and more all play into the fact that our nurses have been dwindling for a long time. They go on to say:
There are several factors contributing to the nursing shortage. In Florida specifically, population growth and retirements add to the growing demand. Widely known as an ideal retirement destination, Florida's need for more skilled nurses will increase as the baby boomer generation continues to retire. In fact, each day, about 10,000 baby boomers are turning 65, and a percentage of this demographic moves to Florida. Geriatrics is anticipated to become more important since patients are living longer. While the general population is aging, so are some nurses in the workforce. According to the Florida Center for Nursing, more than 40% of nurses are within the baby boomer demographic and are looking to retire in the next 10 years. There is a constant need to find new and younger nurses to replace them. Resolving the nursing shortage will require introducing a new demographic of new nurses into the workforce, adapting work environments as well as preparing for older nurses to retire while anticipating some to work beyond their retirement.
And this was all happening before COVID-19 hit.
And ever since COVID hit, especially with the delta variant striking so hard, the situation is getting even worse. Over the long year and a half that we've been battling with this virus, we've seen hospital staff, nurses, and doctors reaching a level of burnout never before reached in peacetime. The only thing we can liken it to is a literal warzone.
By early this month, August 2021, staffing shortages were starting to take their toll on Florida from Jacksonville to Palm Beach, from Miami to Tampa Bay, and Orlando to all of the sparse rural counties throughout the state.
I recently spoke with a healthcare worker under the condition of anonymity, someone who's employed at a central Florida hospital in the mental health ward, and he reports that the chaos from the virus has even affected his unit, which isn't an ICU or COVID-19 unit.
Sparing us none of his real feelings, he said:
It's wrecking our hospital and we're just psych. I can't staff units. It's taking out our admin staff. Honestly, at this point, I'm losing the ability to care if they want to rationalize not taking the vaccine. My tolerance and goodwill are done.
So tell us how you really feel!
He went on to explain that his girlfriend is immunocompromised, back at home. She's not a healthcare worker. Every single day he clocks out, he has to go home and worry if he's bringing the virus home with him, a virus that could end up killing the woman he loves most. That's the level of burnout Florida healthcare workers are reaching.
There's also the fact that our nursing shortages are putting the patients in Florida hospitals directly at risk. As staff shortages occur, the quality of care declines. The longer this process goes on, the worse and worse healthcare quality we Floridians will receive. Even for those of us who haven't caught COVID.
On top of burnout, nurses can often get more money traveling with their skill sets. And that's precisely what many of them are doing. As WLRN Miami South Florida reported:
[Betsy] Marville, 63, is the nurse organizer with the 1199 SEIU United Healthcare Workers East in Florida and is based in Palm Beach County. She plans to retire soon but, if she wanted to continue working, she says she's in demand. One agency sent her a job opening that would pay $70 an hour for 13 weeks.
Betsy said to WLRN in Miami:
Because there's been a demand for nurses, we're all getting offers from agencies from around the country, from different hospitals in South Florida and throughout Florida with offers for double, sometimes triple your salary.
Job gains in other areas haven't helped the state with its nursing shortage crisis and we can only expect this to get worse as time goes on.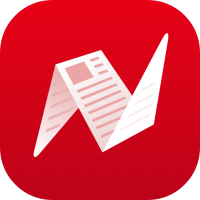 This is original content from NewsBreak's Creator Program. Join today to publish and share your own content.