Florida's First Responders Die From Covid-19
"He will never be forgotten," began the headline of the Orlando Sentinal article that described a law enforcement officer who recently died from COVID-19. Deputy First Class Craig Seijos, of Orange County, was a Deputy with the Orange County Sheriff's office. The 54-year-old Deputy died on August 5th after a battle with COVID-19.
And just two weeks prior to Seijos' death, an Orange County Corrections Officer died from COVID-19. 40-year-old Shannon Browning died from COVID-19 on July 23rd, after serving as a corrections officer since 2004.
And new fears are sparking that the outbreak that's spreading in the Orange County Jail might get out of control. The outbreak is twice as bad as the one that happened back in February at the Orange County Jail, with 37 staff members (and 63 inmates, 3% of the total inmate population) testing positive.
And just this Saturday, a 27-year-old Fort Lauderdale Police officer named Jennifer Sepot died from COVID-19. Twenty-seven is young. She was on the job for four years before COVID took her out.
She is survived by her husband and her 2-year-old daughter.
Two more first responders died in the same week last week, Scott Allender of the Melbourne Fire Department and police officer Justin White of Port Orange Police.
Florida's Delta Outbreak
Florida is taking a toll on our public servants. Our professionals in a variety of fields are suffering for a ton of different reasons, everything ranging from a lack of masking up to disinformation that's causing vaccine hesitancy and anti-vaccine sentiment.
Half of Florida's population has been vaccinated against the virus, with 50.35% of the state vaccinated. That means we're likely at the beginning of this latest outbreak, caused by delta, with no end in sight.
There have been 1,071 deaths from COVID-19 in Florida over the past week and 151,000 new cases reported.
Here's a chart that shows you the number of COVID cases and deaths by state. As you can see, Florida is an outlier among outliers in terms of deaths over the past 7 days.
COVID-19 in Florida Schools
Meanwhile, schools can't find enough bus drivers to drive Florida kids to school. The virus is causing chaos in our institutions and, thanks to widespread sickness and death, Florida schools can't function as intended. Bus drivers don't want to catch the virus and get sick. We're in poor shape to come back from Florida summer, huddling back into crowded classrooms where the virus is bound to spread like wildfire.
Speaking of school staff getting sick. Just last week, 4 Broward County teachers died in the same day on August 13th. Four teachers. One day.
And the kids are getting sick too. Florida now leads the nation in children in hospitals with COVID-19, with 32 pediatric hospitalizations from COVID per day between July 23rd and July 29th. Cases and hospitalizations have only skyrocked since then. Here's a visual that shows you the total of new daily cases since the beginning of the pandemic.
Note the latest peak on the right:
More sick kids means more sick staff. How long will it be before our businesses and institutions start breaking down? I know quite a few local Florida business owners who are frustrated with how long it's taken us to get this pandemic under wraps.
Florida Hospitals Under Assault
And last but not least, there's the hospitals. At current, Florida UCIs are at 200% capacity. We don't have room for anybody else, as more than double the alloted capacity of ICU patients are either in ICU beds or are waiting for an ICU bed in many hospitals. Hospitals have expanded the number of beds beyond capacity in some cases in order to help more people who are sick.
In total, 91% of all available ICU beds are filled in Florida. So, nevermind "capacity," these are the total beds we have and 91% of them are full. That's a huge increase since News4Jax reported back in June that hospitals had less than 25% of its ICU beds left. There are now 611 ICU beds left in Florida.
The system is beginning to break down. Can we stay afloat?
We have no idea how long this will last. As residents, we'd do well to play ti safe and not take unnecessary risks until this outbreak passes.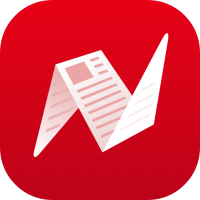 This is original content from NewsBreak's Creator Program. Join today to publish and share your own content.