Florida is dealing with hell-week, with chaos being dished out from all directions
Florida is having a very Florida month this August. That is to say, it's been crazy. We've battled over mask mandates that are popular with a majority of Floridians; mask mandates that Florida Governor Ron DeSantis refuses to implement. Some parents are worried sick about their kids, others are offended that we'd even suggest putting a mask on small children. In just the first two days of the school year, which started last week, 400 students needed to be quarantined in Palm Beach County alone, after a COVID-19 outbreak.
Aside from that, we've got Tropical Storm Fred making landfall at the Florida Panhandle, bringing heavy rains and 65 mph winds. Oh, and did I mention we've got two more Tropical Storms on the way? There's Tropical Depression Grace and Tropical Storm Henri, both of which are in the Atlantic and poised to strike Florida in the coming weeks.
Florida tourism is booming while COVID-19 is also booming. There have been 1,071 deaths from COVID-19 in Florida over the past week and 151,000 new cases reported.
Here's a chart showing daily cases in Florida for the entirety of the pandemic. As you can see, we're at our highest peak of cases yet.
All of this is happening as the DeSantis administration draws criticism and fights back against the ire of the public who are accusing him of not doing more to try and control the spread of the coronavirus. Hospitals are on the brink, teetering on the edge of collapse, as they fill up with COVID patients.
We've been in Code Black since July in many parts of the state. Code Black means that hospitals are diverting non-emergency surgeries and treatments to other hospitals. Advent Hospital is one such hospital that's both all over the state and has been in Code Black for weeks.
Schools can't find enough bus drivers to drive Florida kids to school. The virus is causing chaos in our institutions and, thanks to widespread sickness and death, Florida schools can't function as intended.
All of this seems, oddly, both like a typical Florida week and anything but a typical Florida week (depending on how you view Florida).
DeSantis Vs Biden
After a spat with President Joe Biden, Governor DeSantis has announced there will be new monoclonal antibody treatments available for COVID-19 patients here in the Greater Orlando Area, as we try to stop the spread and halt the rising deaths and hospitalizations.
Biden had previously asked DeSantis to stop blocking efforts to curb the spread of the virus. DeSantis fired back, saying he didn't want to hear "a blip" from Biden, as the border wasn't secure. DeSantis, and his pal Governor Abbot in Texas, have attempted to shift the blame for the circulating virus to illegal immigration, rather than just owning up to the fact that maybe our policies aren't working.
DeSantis wants to challenge Biden eveery step of the way and has doubled down on his refusal to implement any safety precautions, like mask mandates or other policies, saying that the freedom of Floridians is more important than the risks from the virus.
As ABC News reported:
The strategy comes with risks. DeSantis is up for reelection next year and is frequently mentioned as a 2024 presidential contender. His national profile has risen in large part because he spent the early part of the pandemic pushing a message that prioritized his state's economy over sweeping restrictions to stop the spread of the coronavirus. But his state is now an epicenter of the latest surge. Florida has repeatedly broken records for hospitalized patients this week, and it and Texas accounted for a third of all new cases nationwide last week, according to the White House.
DeSantis Vs Schools
DeSantis refuses to implement a mask mandate, even in schools, while the move not to remains deeply unpopular with Floridians. It seems DeSantis may be a little tone-deaf to what Floridians overwhelmingly want.
62 percent of Floridians said that masks should be mandatory in school. 31.9 percent said they should not be mandatory. And only 6.1 percent were unsure whether or not masks should be mandatory in school.
The governor also threatened to not pay teachers if the school boards they happen to teach in implemented a mask policy for children. School districts started firing back, with many of them saying they'll gladly work without pay if it meant keeping Florida children safe.
Recently, a Florida School Board memeber named Jessica Vaughn blasted the Governor, saying, "Our governor is the mad king of the COVID era. It feels like a nightmare I can'tw ake up from."
President Joe Biden weighed in on this, too, saying he would send federal funds to schools who defied DeSantis' order that schools can't implement mask mandates.
Where Do We Go From Here?
The question now becomes what will Governor DeSantis do? Will he backtrack on his former statements if the threat becomes grave enough? Or will he stick it out no matter how much sickness and death unfolds in Florida?
The answer to this question might determine a lot of different things for us. What will our future look like? How long will it be before any of us, even us COVID-negative patients, can return to a normally-functioning healthcare system? How long will Florida schools remain in absolute chaos? And how long can our booming tourism industry hold up under the conditions of the delta variant of COVID-19? Not to mention, what will be the economic fallout of all of this?
Dealing with sick and dying people, not to mention dead bodies and funerals, don't come cheap. The emotional trauma unleashed on Florida families could take years, decades even, to heal. There are no easy answers. I just wish DeSantis would be a bit more willing to consider all of the facts and, if he's wrong, own up to it.
That's what makes politicians respectable.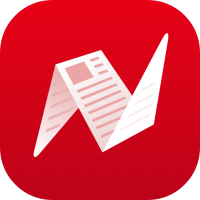 This is original content from NewsBreak's Creator Program. Join today to publish and share your own content.