DeSantis' approval ratings are tanking as the pandemic rages on
For some, it's been a long time coming. Many have been sitting around, wondering, waiting for DeSantis' reign to begin to slip a bit. At first, it seemed like the Florida Governor couldn't fail. And if you'd asked me last year, as DeSantis gave press conferences in March and April of 2020, while I rode my stationary bike and hung onto his every word, I would've agreed with you that Governor DeSantis' approach to the pandemic was smart, balanced, and sensible. But we've come a long way since then...
DeSantis has taken a lot of flak from voters, pundits, and politicians alike, on all sides of the political spectrum. He can't win with the far-right after his COVID-19 vaccine endorsement when he explicitly urged Floridians to go out and get vaccinated. He can't win with moderates and the political left because of his mishandling of the coronavirus pandemic that's now rocking Florida.
It's been a long month for the Governor, as the pandemic has created a dire situation in the state, with hospitals nearing capacity. New cases and new hospitalizations have been steadily climbing with no signs of stopping anytime soon.
So, it's no surprise that Governor DeSantis' poll numbers have similarly taken a dump lately. Or, as Newsweek put it, his "approval numbers have tanked."
For most of this year, Florida Governor Ron DeSantis enjoyed an unusually comfortable 53% approval rating, becoming a favorite among Republican voters in a poll, even outshining the former president Donald Trump for a while. He had a majority of support from Floridians going into the delta outbreak that's crippled much of the state.
But now that number has dropped down to a dismal 43.7%, markedly less than the 48.3% who disapprove of the job DeSantis is doing. That's a 10% dip, which I'd say is pretty much "tanking." It's also noteworthy that 5% more Floridians disapprove of DeSantis' job than those who approve.
As Scott Powers explains for Florida Politics:
That is a huge swing from the job approval numbers DeSantis received in a Florida Chamber of Commerce poll in May. That survey gave him a 55% approval for his job performance, with 40% not approving.
He went on to give more details...
In the St. Pete Polls survey, DeSantis nearly broke even among partisan voters, with Republicans not quite overcoming the Democrats' opinions. For Democrats, 74% said they do not approve of his job performance and 19% said they do. For Republicans, 71% said they approve, while 22% said they do not. Independent voters broke against him, with 39% saying they approve of his job performance, and 51% saying they do not approve.
DeSantis received positive marks from White, non-Hispanic voters, with 51% approving and 43% not approving. But he was underwater among Hispanic voters, among Asian or Pacific Islander voters, and especially among Black voters. His job performance drew negative results among both men, a 44% to 49% split; and women, with a 44% to 48% split.
So what on earth happened? In a word, delta.
The delta variant of the COVID-19 has upended Governor DeSantis' core message of his campaign: that Florida handled the pandemic better than everyone else. It didn't help that DeSantis has flippantly mocked and trash-talked those who disagreed with his approach, denouncing legitimate criticism as "media hysteria" that's been manufactured just to smear him.
Full disclosure: I just found out my own mother has been in the hospital with COVID-19 for a week. And while I'm not disclosing that for sympathy, I mention it because I know first-hand that it's extremely difficult to convince a population who's sick or worried about the well-being of their family members that the problems they face are all just "media hysteria."
There seems to be a disconnect. DeSantis' point, that every criticism of his COVID policy is all just mass hysteria and political smear, falls flat on those of us who have friends and loved ones who've been touched by the virus. The words ring empty to those who are filling up the hospitals in Florida...and those who care about their wellbeing.
The idea that we should take the sickness of our loved ones and the virus seriously isn't a partisan idea. It doesn't recognize political or national boundaries. It's not about being pro-Republican or pro-Democrat, it's about not dying or getting sick with symptoms that last for months, maybe even years.
Another big misstep has been DeSantis' insistence that Florida schools don't mandate masks. He's adamant that Florida's schoolchildren go to school unprotected, possibly spreading the virus to one another, staff, and parents. He even signed an executive order banning schools from implementing mask policies, just like he did with Florida businesses.
This move has been deeply unpopular.
It's authoritarian and tone-deaf to what Floridians want. 62 percent of Floridians said that masks should be mandatory in school. 31.9 percent said they should not be mandatory. And only 6.1 percent were unsure whether or not masks should be mandatory in school.
DeSantis seems to have shifted too far to the right, perhaps trying to soak up Trump's base, but he's missing the mark in terms of what Florida voters want and expect from our governor.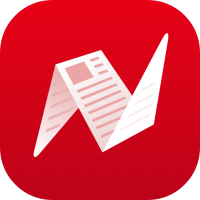 This is original content from NewsBreak's Creator Program. Join today to publish and share your own content.