Two new big..and I mean BIG...attractions will be coming to Orlando in short order. Plans are already underway
Orlando is already a hot spot of fun and activities for everyone in the family. There's just tons to do here and even us locals can't resist the urge to head down to I-Drive and enjoy the wonderful splendors that Central Florida has to offer. I mean, how many of us have annual passes to a theme park of our choice, be it Universal Studios or Disney, right? And how many of you are planning to head to Halloween Horror Nights, either this year or the next time you feel safe enough to do so? Right.
It's beautiful to live in a place like Central Florida, a place with no shortage of cool stuff to do.
And now, two more rides will be joining Gatorland, Disney World, Universal, and the rest at ICON Park in Orlando. For those who've been living under a rock, ICON Park is down off of I-Drive and it's the home of one of Orlando's biggest (literally) attractions currently, The Orlando Eye.
The Orlando Eye is a massive, towering Ferris wheel that allows riders to look out and over miles and miles of Central Florida, viewing Orlando and all of its theme parks and bright lights from the top. At 400 feet high (122 meters) the Orlando Eye current ranks as the 6th tallest Ferris wheel in the world, and it's the 2nd tallest in the United States, trailing behind the 550 (167.6 meters) foot High Roller in Las Vegas.
Nearby, there's a really cool gift shop with bones of all sorts, as well as a dinosaur museum. It's called Skeletons: Museum of Osteology and it's quite the treat for people like me who love macabre, scientific fun during the voyage down to International Drive.
And now, ICON Park will be offering another two rides for those of you interested; especially for those of us who get a thrill out of rides that send us sky-high. Those two new rides will be the Orlando Slingshot and the Orlando Freefall, both of which will set world records of their own types.
The Orlando Slingshot will stand at 300 feet making it the world's tallest slingshot and almost as tall as The Orlando Eye. For those who've been on the Eye, this should give you an idea of how tall the new slingshot ride will be. But that's not all. The ride will launch riders up to 450 feet in the air, higher than the Orlando Eye, propelling them at 100 miles per hour.
The Orlando Freefall will be a standing freefall tower. You know, the kind that adrenaline junkies fall from as they plunge toward the earth at an insane velocity? Yeah, one of those bad boys.
As WESH TV notes:
The Free Fall will stand 430 feet, making it the world's tallest free-standing drop tower. The ride will bring people up slowly while rotating, before plunging to the ground at 75 mph.
Both rides are expected to join the rest of the gang by December, so we'll be able to get our kicks in right around the time of the Holidays. From Lake County to Orange County and Osceola County, Central Florida is growing rapidly...especially the Orlando area. This means we can expect a lot more exciting stuff like this in the future.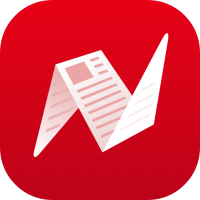 This is original content from NewsBreak's Creator Program. Join today to publish and share your own content.