Since the COVID-19 pandemic first began, as it made its way to American shores and through the American states, water testing for COVID-19 has been a thing. "Water testing?" you may ask. Yes. For decades, researchers have known that you can test wastewater to see how infected a given population is with an illness. They've got it down to a science, so much so, that they can accurately predict big outbreaks and massive spikes in hospital stays before they even happen. Even crazier, with COVID, they can test for the type of COVID, determining the exact variant.
Note: this has nothing to do with the water you drink or the water that comes out of your shower. This is the water that leaves your home, not the water that enters your home.
As Texas A&M University notes:
Although SARS-CoV-2 is transmitted mainly by person-to-person contact and airborne droplets and aerosols, the virus and its genetic material are also excreted through urine and feces. SARS-CoV-2 has been found in wastewater around the world, meaning that monitoring sewer lines and wastewater treatment facilities can help public health officials rapidly identify locations where COVID-19 outbreaks are occurring. However, researchers are still determining the best ways to quickly and accurately detect SARS-CoV-2 in wastewater.
And, just this month, the city of Altamonte Springs has seen a massive surge in COVID detected in its wastewater. The city has been testing the wastewater for long over a year since this whole pandemic began. While you were out fighting tooth and nail for the last rolls of toilet paper in the grocery store, someone else (that poor soul) was testing our collective wastewater locally, trying to find the virus and identify areas with outbreaks so officials could contain the spread and try to save lives.
Just how massive is the uptick?
The city of Altamonte has detected a 1,400% increase in COVID-19 in its wastewater this month. This means we can reasonably predict that COVID-19 is spreading throughout Altamonte Springs rapidly and a lot of people are getting very sick.
I hopped on Nextdoor last night to see what was up. I saw post after post after post of people, local Floridians like you and me, begging for help. Some wanted to call a nurse, others were asking if they should go to the emergency room, and almost all of them were saying they couldn't breathe; or they are having a difficult time breathing.
It's a horrific thing to see and it hits home when it's right in your own backyard, so to speak.
The researchers also detected six of the seven COVID-19 variants, including the new delta strain which is taking over the United States and has announced its presence in Florida with a massive uptick in infections. See the chart below to see how Florida's doing.
And here's a chart for Florida and Seminole County more generally:
As WFTV reports:
In two of the sewer service areas that are being tested, six of the seven coronavirus variants are present, and in this past month alone they have seen a steep increase in the amount of the virus detected. The numbers have been going in the wrong direction over the last few weeks. The Altamonte Springs plant has seen a 1,400% increase in COVID-19 since July 1 — that's a 4,000% increase from September 2020.
Now I've never been the kind of guy who tells other people what to do. I don't feel it's my place and my job is to provide you all, dear readers, with the fair, balanced facts the best I can. But I will tell you that I'm taking extra precautions to avoid getting sick from this thing, personally.
I've seen what it can do, I've got loved ones in our local hospitals around central Florida, some of them are on a ventilator and are in medically induced comas. It's not pretty.
Even as a vaccinated person, I've opted to wear an N95 mask again after a few weeks of freedom. That's my choice and I only ask that you make whatever choice you feel is best for yourself and your family.
Stay safe out there.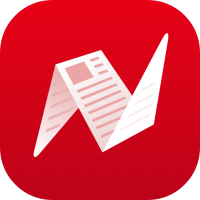 This is original content from NewsBreak's Creator Program. Join today to publish and share your own content.