Florida, once hailed as a state that found a sensible balance between safety and economic freedom, is coming under renewed scrutiny for its handling of the COVID-19 pandemic.
It was an astonishing moment earlier this year when Florida Governor Ron DeSantis overtook former President Donald Trump in a Colorado poll conducted with Republican voters. He was later out-polled by the Don, as former President Donald Trump took back the title in a later survey conducted at CPAC, the conservative political convention held in Dallas earlier this month.
On the other side of the coin, Governor DeSantis has raised more than 30 million dollars thus far in 2021 alone, since January. He's undeniably a hot commodity of the Republican Party. He's ticking all the right boxes of what the Republican Party loves in a candidate. He's going to war with the colleges in the state of Florida in a move that some have called "totalitarian," saying it reminds them of something out of an Orwell novel.
The big goal? To assure that conservative voices are represented in colleges. He claims he wants to aim for fair representation of a diversity of views at college campuses in the state. But at the same time, he banned Critical Race Theory from being taught in Florida public schools (though it should be mentioned, no Florida public school teaches Critical Race Theory), another move that won him mega points with the Republican base in Florida.
He's banned so-called "vaccine passports" and disallowed businesses the ability to check vaccination status as a condition of service. He's banned mask mandates, vowing never to enact another mask mandate statewide while also banning local governments from enacting mask mandates throughout the state of Florida. These issues are all wildly popular for conservative voters, even if they may drive some voters away who hover around in the middle of the pack of the political compass.
Many Republicans, especially here in Florida, say they'd be overjoyed to see DeSantis run for President and win the White House.
As the year has progressed, we've seen a quiet chasm forming between former President Donald Trump and Florida Governor Ron DeSantis. Voters are wondering in the back of their minds whether they want the bombastic, loud antics of Donald Trump to lead the party or whether they'd prefer the intelligent, cunning competence of a Ron DeSantis, who voters in the majority approve of in the State of Florida.
But lurking in the backdrop is a different kind of threat to Governor DeSantis' hopes of ever becoming President someday. And that threat is COVID-19. Specifically, the delta variant that's currently ravaging the state in terms of skyrocketing infection rates.
People everywhere are getting sick.
A quick glance at Florida's new cases will show that infections are rapidly on the rise in a way we haven't seen in a very long time.
Seminole County is being particularly hard hit as of late, with infections climbing up over 1,000% in some cities, like Altamonte Springs. Water testing in Altamonte Springs has shown a 1,400% increase in cases in the month of July. That's a 4,000% increase over September of 2020. But the silver lining in the cloud is that deaths are still low. Whether these new cases will translate into deaths or not remains to be seen.
I should take a brief moment to say that COVID has a lot more severe ramifications than just dying from the virus. Ask any survivor with "long COVID"; there is a myriad of symptoms that will follow you around for life. And not to mention, the quality of life is severely inhibited if, say, a virus infects your lungs and does such damage that you can't run ever again in your life. We saw these same symptoms in SARS (the original), of which COVID is technically SARS-CoV-2, a similar virus with similar destructive effects. Only it's much more poorly contained and much more spreadable, especially with delta now here.
The looming question is what this all means for DeSantis' 2024 presidential prospects, supposing he has any. After all, the guy is selling merch on his website that says "Don't Fauci my Florida" and other quips that intend to demonstrate how effectively DeSantis has handled the COVID pandemic in Florida.
But now that all comes into question.
Now many Floridians, especially those who've been sick and hospitalized, are wondering if DeSantis' main selling point isn't that strong after all. Did Florida really do that well? Two and a half million cases are quite a lot of infections. And nearly 40,000 death sis enough to tip an election.
All of this raises the question, will COVID-19 infect Governor DeSantis' future political hopes?
Time will tell.
Thanks for reading. Follow me here.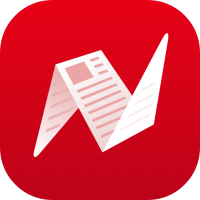 This is original content from NewsBreak's Creator Program. Join today to publish and share your own content.