In order to curb the spread of the pandemic, some Florida counties are now resorting to mandating vaccines for certain government employees
This has been a long and crazy 18 months. No matter who you are or where in Florida you live, it's safe to say the coronavirus pandemic has unleashed fresh hell on your life. It's affected all of our lives in crazy ways. Everything from toilet paper shortages to meat shortages has been caused by the pandemic. Not to mention, we've seen our fair share of anti-lockdown and anti-mask protests, both here in Florida and all across the country.
Florida Governor Ron DeSantis, in response, has been steadfast in his instance that Florida residents get vaccinated. Governor DeSantis, while recently urging Floridians to rush out and get vaccinated, has also put a lot of roadblocks in the way of protective measures that would otherwise halt the spread of the pandemic. As some have noted, DeSantis seems to want to put the pandemic behind him...as if it's all over with...but the virus seems to have other ideas.
Governor DeSantis is even selling merchandise on his website that says, "Don't Fauci my Florida," as a way to flaunt his commitment to keeping Florida from taking measures to combat the virus.
Orange County, Florida has now issued a memo to all government workers of the county tax collector's office. The memo explains that the county will soon mandate that employees get the jab if they want to keep their jobs. And new hires will have to prove that they've been vaccinated.
As the new Delta variant of SARS-CoV-2, the virus that causes COVID-19, spreads rapidly in Florida, community leaders have taken it upon themselves to step up their efforts to combat the virus. If you look at the numbers of new cases for Florida, you see a massive recent uptick. For several days, there were 20,000 new cases per day being reported in Florida, far beyond what we've been used to here in Florida since the vaccine was rolled out earlier this year.
Orange County Mayor Jerry Demings explained that the county was in "crisis mode," saying:
I will not say absolutely that we will not do a mandate at this point. As the person responsible for emergency response, I'm going to do everything I possibly can do to keep our residents safe. I was hopeful that we would significantly increase the rate of vaccination within our community and ultimately we would see the numbers declining. But obviously in a public health crisis, if these numbers continue to grow and we continue to adversely impact the critical care units within our hospitals, we will have to do something.
This comes as several medical groups openly support mandatory vaccines for healthcare workers. How did we reach this point? The American Medical Association is saying that only 9% of American hospitals have fully vaccinated staff. This leaves many Americans feeling uneasy about possibly seeking treatment for whatever health ailments they might experience. However, it's important to note, the AMA also says that 96% of American doctors are vaccinated. So if we're taking a doc's word for it, it seems that being vaccinated is the thing that doctors would do.
While policies like these are certain to ruffle a few feathers and might even create a lot of backlashes, the central question is what they do for public health...and what does this all mean for those of us who live in Florida?
As WESH notes:
The memo also states the office cannot afford closures due to a COVID-19 outbreak because it is an essential government agency. Because the Orange County healthcare plan is funded by taxpayers, the memo said it's "fiscally irresponsible to potentially incur high hospital bills for a communicable disease that is easily prevented by vaccination." There will be exceptions to the vaccination policy, according to a memo. Those with a "sincere religious belief" or "medical exemption" will not need to get vaccinated. To get an exemption, the memo says you must fill out a form and request to be exempt. Those who are exempted will be required to wear a mask at all times on Orange County Tax Collector property, the memo said.
So what do you think? Is this sensible public policy enacted for the good of Florida residents? Or is this state overreach? And if it is state overreach, how do you believe that but while not also believing that Governor DeSantis' forcing businesses to not be able to check vaccination status or for localities to mandate masks weren't also cases of government overreach?
Questions abound. And time will tell how many more counties employ these same measures to try and stop the spread.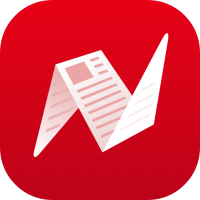 This is original content from NewsBreak's Creator Program. Join today to publish and share your own content.