This Florida County is going to mandate vaccines for employees of the tax collector's office
It's been a long, crazy year as we battle the coronavirus pandemic that started early last year, at the beginning of 2020. Since then, we've seen massive toilet paper shortages, anti-lockdown protests, anti-mask protests, and a slew of arrests of people who've refused to mask up or observe social distancing. It seems like every other day we see a physical fight in our social media feeds because two people couldn't agree on a comfortable distance to stand apart from one another. And now, all of those instances may look like child's play compared to what's to come.
The story broke via WESH just a few hours ago, that the Orange County Tax Collector's office will require its employees to be vaccinated.
Now I know all of the pro-vaccine readers out there are probably jumping for joy, considering this the common sense thing to do to protect the public health. But just beneath the surface of everything that's going on right now is another group of people who are vehemently anti-vax. And caught in between them are the vaccine skeptics.
They're the people who aren't super gung ho about not getting vaccinated, they aren't imbibing the anti-vax memes on Facebook like they're the fountain of youth. They just have understandable concerns about the safety of vaccines. But it's the second group- the vehement anti-vax community, that we're likely to see a lot of outrage from.
As WESH reports:
The memo from Orange County tax collector Scott Randolph's office said being vaccinated against COVID-19 will become a condition of employment for new and existing employees. The memo said having non-vaccinated employees that can spread COVID-19 to vaccinated employees does not provide a safe work environment as the law mandates. The memo also states the office cannot afford closures due to a COVID-19 outbreak because it is an essential government agency.
And their line of reasoning actually makes quite a bit of sense. Orange County, Florida, home of Orlando, Disney World...and about a dozen other theme parks...will be the one who has to pick up the tab for unpaid or otherwise high hospital bills incurred through the continued spread of the coronavirus.
That's right, whenever someone gets sick and requires expensive hospital stays, it's we the taxpayers who are on the hook for the cost of their treatment, especially if they don't have health insurance and the hospital is forced to eat the costs.
This is the latest in Orange County Mayor Jerry Demings' protracted battle to try to curb the spread of COVID in Orlando and Orange County more generally. Much to the chagrin of Ron DeSantis, who, earlier this year, signed a series of executive orders and bills to try to stamp out any local government's power to implement things like mask mandates.
Orange County Mayor Jerry Demings said:
As the person responsible for emergency response, I'm going to do everything I possibly can do to keep our residents safe. I was hopeful that we would significantly increase the rate of vaccination within our community and ultimately we would see the numbers declining. But obviously in a public health crisis, if these numbers continue to grow and we continue to adversely impact the critical care units within our hospitals, we will have to do something."
While this news is certain to make a splash, especially here in Florida (where vaccine hesitancy, skepticism, and full-blown anti-vax residents are all going strong), it might be the sensible thing considering who the employer is...the state. Or, in this case, the county.
But like all rules, this too has its exceptions. The two exceptions to the vaccine mandate are for those who are sincerely religious and object to the vaccine on religious grounds, and those who have a medical exemption, a bona fide medical issue that's preventing them from getting vaccinated.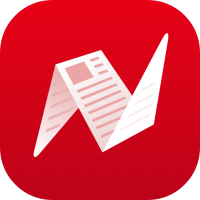 This is original content from NewsBreak's Creator Program. Join today to publish and share your own content.