Florida Man will officially go to jail for the Capitol riot
Early this month, July 6th, marked the six-month point after the egregious assault on the U.S. Capitol that left five people dead, including Capitol Police officer Brian Sicknick. The assault was swift, destructive, and deadly. And even though Sicknick was a supporter of President Trump himself, that didn't stop the mob of Trump supporters from killing him while attacking other officers. Those who assaulted the Capitol brought makeshift weapons with them, everything from baseball bats to hockey sticks, bear mace, and more.
All is fair in love and war, they say, and the U.S. Capitol looked far more like a battleground on that day than the seat of the American Republic.
In the months since then, there have been hundreds of arrests for the crimes committed on that fateful day. Just how many have been arrested? More than 500 of the presumed 800 people who illegally entered the Capitol that day have been arrested thus far.
And now, a Florida man has officially been the first person sentenced to prison for the violent events on that bloody day. The man was charged and convicted for his role in the Capitol riot and insurrection. In Washington D.C., where the trial was being held, the U.S. District Court Judge Randall Moss said:
Although you were only one member of a larger mob, you actively participated in a larger event that threatened the Capitol and democracy itself.
Paul Allard Hodgkins is the lucky 38-year-old man from Tampa to be known as the first person (out of what will likely be many of hundreds) sentenced to prison for their crimes at the Capitol that day. He pleaded guilty to obstructing an official proceeding, a felony charge that carries a maximum penalty of up to 20 years in prison.
Paul Hodgkins was truly lucky, however, in that he was only sentenced to 8 months for his crime that day. It could've been a lot worse for him.
Hodgkins and his lawyer pleaded with the judge in an attempt to avoid any jailtime whatsoever. They appealed to the judge by saying that Paul is a hardworking man. Court documents show that his lawyer described him as, "law abiding, hardworking, honest, caring, kind, thoughtful, generous, and the kind of person you would want for a neighbor."
As Yahoo News reports:
Paul Hodgkins, a 38-year-old Tampa resident, was sentenced to 8 months in prison on Monday after previously pleading guilty to a single felony count of obstruction of an official proceeding. D.C. District Judge Randolph Moss also sentenced Hodgkins to 24 months of supervision after detention, on top of the already agreed-upon $2,000 in restitution and a promise to cooperate with federal prosecutors in their ongoing investigation into the riot. Moss did not order Hodgkins to immediately go into custody; instead, he will be allowed to self-surrender to the Bureau of Prisons at a later date.
His attorney argued that Hodgkins "lost his bearings" that day, and wandered in with the crowd, saying that Hodgkins only spent about 15 minutes inside of the U.S. Capitol on that day.
But Special Assistant U.S. Attorney Mona Sedky had a different idea of what happened that day and she let it be known. She mentioned the fact that that the defendant was proud of his actions on that day, even going as far as to take selfies with the destruction and criminality in the backdrop.
"He proudly posed for selfies and texted those to his friends. He made himself part of the action. [The defendant] was part and parcel of an act of domestic terrorism going around him."
This comes later on in the month after 5 suspects were charged in the Tampa area for the Capitol riot as well. We can expect a lot more of these cases being sentenced in the coming months and we can likely expect higher sentences than this one as well.
What do you think? Do you think it was a just sentence after making a stupid mistake? Or did he get off too light after an assault on American Democracy itself?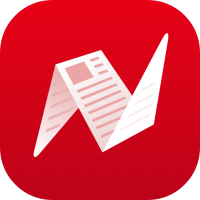 This is original content from NewsBreak's Creator Program. Join today to publish and share your own content.