A sexual harassment investigation has been conducted looking into the activities of the Florida Republican Party's chair
The Republican Party of Florida is now saying they'd been investigating their own sitting chairman after claims have been made that he may have engaged in sexual harassment. Joe Gruters is a state Senator who doubles as the Republican Party chair in the State of Florida. Gruters has pushed hard against "illegals" making the immigration debate a highlight of his political career, following in the footsteps of former President Donald Trump, who launched his entire first presidential campaign on immigration reform way back in 2015. It was the cornerstone of Trump's candidacy and message, and it seems that Joe Gruters has taken notice, adopting a thing or two from ole' Trump's brand and messaging.
He's pushing "no driver's licenses for illegals" on his website.
And just like Trump, now Gruters, too, is being accused of sexual harassment. And the Republican Party has opted to investigate those accusations. Four Republican party officials, as well as an anonymous source who works with the party (speaking under a condition of anonymity), told Politico.
Republican Party of Florida Executive Director Helen Aguirre Ferré said that the Party has a zero-tolerance policy about such things and is committed to taking the matter very seriously, stating:
The Republican Party of Florida has a zero-tolerance policy towards harassment of any kind. Any complaint RPOF [Republican Party of Florida] receives regarding harassment towards its employees or members is taken very seriously and thoroughly reviewed in accordance with RPOF HR policies and all applicable laws and regulations.
Allegedly, Senator Joe Gruters had sexually harassed a male aide of his own. Maybe this is what Jeb Bush Communications Director and long-time Republican strategist Tim Miller meant when he described his fears that the future of the party will be one run by "barstool Republicans," as he called them.
Gruters served as the co-chair for the Republican Party of the State of Florida in 2016, when Trump was catapulted to a surprise victory, defeating Hillary Clinton in the 2016 Presidential Election. That same year, a lot of other odd and sometimes criminal candidates managed to maneuver their way into seats of power, especially the Republican Party.
Like Joel Greenberg, the Seminole County Tax Collector who's been brought up on over 31 federal charges, who was also elected in 2016 with the rise of Trump.
As the year 2021 has rolled on, media outlets, pundits, and regular old run-of-the-mill voters have begun to question connections deep within the party, with people like Joel Greenberg and Matt Gaetz, who's now under investigation for engaging in sexual activity with a minor and sex trafficking charges, palling around with Florida Governor Ron DeSantis.
The Orlando Sentinal has reported that the Gaetz and DeSantis friendship may turn out to be a liability for Governor DeSantis in the future, assuming that Gaetz is eventually brought up on federal charges like his buddy Joel Greenberg.
One thing is for sure, the Republican Party in the state of Florida has a lot of concurrent investigations into their alleged criminal (and not to mention ethical) misconduct. Joe Gruters is just the latest example in a long series of accusations that have brought forth investigations into major players of the Republican Party.
For his part, Joe Gruters has issued a statement saying he had no idea he was under investigation. Which isn't much and understandably so. It's probably best if he keeps quiet, unlike Gaetz who's spoken out about his accusations calling them false lies made up to smear him.
Apparently, the whispers about Gruters and knowledge of the allegations of harassment have been around for quite some time, although the party said that they were, "unable to substantiate the allegations and no accuser with firsthand knowledge was willing to come forward with a complaint of allegations of harassment or other misconduct."
As Politico says:
Some party executive committee members said they are frustrated that they are just now learning about an ongoing internal party investigation involving their chair, a potential scandal that comes as they gear up for what will be a contentious 2022 election cycle.
An important reminder, Senator Joe Gruters is considered innocent until proven guilty in a court of law and the accusations, as they stand currently, are just that...accusations.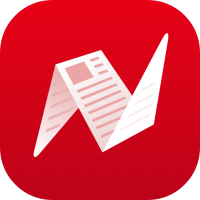 This is original content from NewsBreak's Creator Program. Join today to publish and share your own content.