Dozens injured in Miami attack with bear mace
The police are on the hunt for a Florida man in Miami, after a man allegedly walked into a mall and maced the patrons in a candle robbery. The incident took place this past Sunday in the western suburb of Miami called Doral, Florida, as the man seemed to have stealing candles on his mind and presumed he knew the perfect way to get away with it: spray all obstructors and shoppers with bear mace.
It makes you wonder if this has anything to do with the political protests that have been going on around the country the last few years, as bear mace is a favorite for political protestors of all stripes, from the Trump supporters who took on the U.S. Capitol to Antifa. While there's obviously no connection to any protests, perhaps the suspect got the idea from the recent uptick in the widespread use of bear mace, as protests have become more commonplace, especially in the last year.
The pain of bear mace has been described as unbearable, with some victims of the use of bear mace saying it required three shots of fentanyl before they got to a point where they weren't screaming in agony. As NBC News says about the substance:
The chemical irritant, which is similar to pepper spray but more potent, has been deployed by right-wing and left-wing protesters against one another and police in the Pacific Northwest. In Staten Island, New York, police say a man used it to incapacitate deli clerks in a series of robberies last December. And at least three people who participated in the Jan. 6 Capitol riot are accused of spraying police officers with bear repellent.
It should be noted that, unlike pepper spray, bear mace is specifically designed for use outdoors. When you're camping and need to scare off a bear, bear mace does the trick by spraying the irritant everywhere at liberty. Pepper spray canisters usually offer a thinner stream of spray and those can be used indoors.
As Defensive Planet notes:
Bear mace is also designed to be used in more open areas and typically shoot much farther than traditional pepper spray. Traditional pepper spray has been designed specifically for human attackers when they are within a much closer range. The spray types available for pepper spray are meant to protect you in close quarters.
Unleashing the stuff in a shopping mall is asking for disaster. Not to mention, it's, umm, rude.
Witnesses say the candle thief injured dozens on Saturday at the Miami International Mall when the attack took place at about 4 p.m. The Miami Harald notes that, in total, the suspect got about 35 people with the chemical irritant, spraying 15 or so employees of the Bath and Body Works location that he robbed the candles from. They report:
The store manager had to be taken to an emergency room since she took a direct hit from the spray. Valdes said her injury is not life-threatening but serious. She was having trouble breathing. The symptoms a person could get after being maced are irritated eyes and nasal passageway, along with trouble breathing, he said. After dosing the store, he made his getaway with his bag of stolen candles. He jumped into a yellow cab and fled the scene. His identity is not known, but police say he is a heavy-set man with short, cropped black hair wearing a black shirt and blue jean shorts. Miami-Dade Fire Rescue said some people had to be transported to local hospitals but could not say how many.
The question on my mind is how many more of these can we expect to see? If the use of chemical irritants designed for bears (and not humans) is on the rise for illicit, not to mention criminal reasons, can we expect this to suddenly become a thing? I sure hope not.
Leave it to people to ruin a good thing by using it how it wasn't intended to be used. See, this is why we can't have nice things.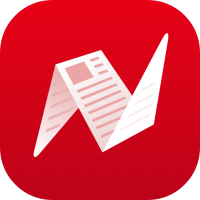 This is original content from NewsBreak's Creator Program. Join today to publish and share your own content.