Some Express Fears That Republicans Sticking With Trump May Be Political Suicide
It's been a long year since the entire nation, and the world, have been shaken by the events that transpired on January 6th, 2021. The entire world looked on as a nearby Trump rally in protest of now-President Joe Biden winning the election, made its way over to the United States Capitol before all hell broke loose. The chaos, destruction, and panic that broadcasted out of the scene that day are still freshly imprinted in the minds of many Americans, especially those families who lost loved ones on that fateful day. Fortunately, what some are describing as an attempted hostile takeover of the American government wasn't successful.
Whatever you want to call it, it certainly was a political insurrection, violence at the hands of a political movement to achieve political aims.
And now, as the nation reels in from the pain, confusion, and devastation of what happened that day, many on the far-right fringes of the Republican Party have doubled down on their efforts of misinformation and outrage.
First, it was the conspiracy theory that the election was "stolen" by Joe Biden, an allegation made by millions of people throughout the Republican Party, from the former President Donald Trump on down, and an allegation that's got no evidence to back it up. A murky daisy chain of private donors has since funded the #StopTheSteal movement, a movement that insists that Trump is the rightful president and that the election was stolen from him by now-President Biden.
This has led to a months-long recounting of the Arizona ballots that went for President Biden, as Trump and former lawyer Rudy Giuliani are now both possibly facing charges for demanding that the Arizona Secretary of State "stop the counting" of the ballots while Trump was still ahead.
And then the far-right launched into tirades about how ANTIFA was really the organization responsible for the assault on the U.S. Capitol. But that didn't sell well, mostly because so many Trump supporters were taking credit for the Capitol riot. And that's when they began to blame the FBI for the insanity we all watched that day.
As Tim Miller, political consultant, communications director for the 2016 Jeb Bush campaign, and writer for the political magazine the Bulwark, says:
Stripped down to its barest parts, what we have here is the same debunked "the insurrectionists were really secret Antifa" conspiracy—only rejiggered so that now FBI agents are cast in role of instigators who victimized the peaceful, innocent patriots who love their country. But as with secret Antifa, there are some holes in this theory. The most important is that there is no actual evidence that the unindicted co-conspirators are agents of the government. That's just a wild supposition being made by MAGA apologists based entirely on an anodyne non-response of Director Wray when he was asked about the bureau's infiltration of extremists groups. Is it possible that the unindicted co-conspirators were undercover agents? Maybe? Or they could have been Russian special forces. Or Martians. There is an equal amount of evidence for each of these possibilities. Which is to say: None.
It seems the right-wing ecosystem is grasping for explanations, any explanation, no matter how true or untrue will suffice, so long as it prevents them from having to address one core reality: that Trump lost the election.
The Republican Party, or at least the far-right wing of the Republican Party, isn't doing what most political parties do after an election loss. They aren't recalibrating their brand to try to widen their appeal to middle-of-the-road voters, they aren't trying to consider which ideas might be worth changing out for other ideas that might help them win more votes, they're doubling down on the Trump brand. And some fear, they do so at their own peril.
Long-time Republican strategists like Tim Miller see a glaring problem with this. Elections are supposed to be mechanisms by which political parties learn to hone in the will of the people so they can better represent us. But that process seems to have broken down with the Republican Party.
As Bulwark writer Richard North Patterson says, "Trumps sealed the GOP's suicide." As he says:
The more voters see him, the more his finite foundation crumbles. The Post poll shows that independent voters favor Biden by 52 to 40 percent—whereas among independents in 2016 Trump beat Clinton by four points. And the widening chasm among suburban women favors Biden by 28 points. This squares with polling averages maintained by FiveThirtyEight and RealClearPolitics, both of which put Biden's national margin at about 10 percent. Fresh surveys of battleground states show Biden leading comfortably in Michigan, Pennsylvania, and Wisconsin, ahead in Arizona and Florida, and up by a hair in North Carolina. Politics, of course, is the art of addition. Psychologically maladaptive, Trump is practicing subtraction.
So the question then becomes, how will the Republican party recover? The party is caught between a rock and a hard place. They're stuck between having a small minority of voters who passionately want to impose their will onto the majority (though they probably lack the power to do so), and that minority's unwillingness to try to broaden their appeal to more centrist voters. Some have suggested that someone like Florida Governor Ron DeSantis would make a much better candidate than Trump for the 2024 election. But let's not get ahead of ourselves.
The Republican Party has some soul searching to do before it can figure out who it is, what it wants, and how it will win.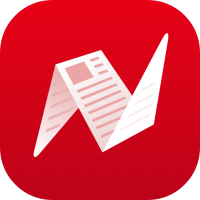 This is original content from NewsBreak's Creator Program. Join today to publish and share your own content.