Matt Gaetz and Marjorie Taylor Greene's attempted rallies go very, very badly...
Embattled Florida Congressman Matt Gaetz took to California this week to try and spread his message, which has lately been more about Britney Spears than actually governing. Earlier this week, Congressman Gaetz showed up at a #FreeBritney rally in Los Angeles, California, in the wake of Britney's testifying at her court case over her conservatorship that's allowed her father to be in charge of nearly every aspect of her life. In the weirdest case of rebranding any of us have seen in a while, Congressman Gaetz has suddenly taken on Britney's cause as if it was his own, championing Spears as a victim of an overzealous court system.
While I think you'd be hard-pressed to find someone who disagrees with this sentiment, I think the rest of us know it's a little odd for a congressman so encumbered by the weight of his own scandals, to be weighing in on other people's scandals. Congressman Gaetz is currently under investigation for federal sex trafficking charges, sex with an underage minor, and more, all allegedly carried out on taxpayer dollars. His legal defense now eats a massive hole in the budget of the Republican Party.
And it's mostly odd that Congressman Gaetz would suddenly take issue with a court case so far away, on the other side of the American continent.
And soon after the Britney Spears fiasco, the Congressman decided to hold a rally in the city of Anaheim, California, in Orange County, California, just south of Los Angeles, where he was to team up with fellow Congresswoman Marjorie Taylor Greene to speak about who knows what. And that's just the thing, we don't know what the two intended to speak about, because their voices were drowned out by the chants of protestors who turned up to thwart the Gaetz-Greene rally.
It was a bad week for Matt all the way around, as he traveled to California, where three separate venues refused to host him and his co-Congresswoman, Marjorie Taylor Greene.
In the past few months, two names have been all over the national news in a scandal for the ages. Those names are Seminole County Tax Collector Joel Greenberg and Florida Congressman Matt Gaetz. As the allegations against them ramp up, the national media is just now catching wind of the craziness that we've been reading about here in Florida for over a year.
Between the lavish trips to the Bahamas taken by Gaetz and Greenberg, the allegations of drug use, including ecstasy, and the allegations that minors under the age of eighteen accompanied these men in what's been described by investigators as a child trafficking scheme, all have come to light in recent months.
It's a scandal eerily reminiscent of the one that brought down the disgraced millionaire Jeffrey Epstein, complete with children being flown on private planes to accompany adults while they engage in unethical...not to mention illegal...behavior.
As Gaetz's involvement became known, the focus has been taken off of Greenberg to some extent. By now the world knows that Joel Greenberg is accused to have actually tried pulling off traffic stops with his tax collector badge. Never mind that he isn't even a police officer and impersonating one is illegal.
It's known that Greenberg has been brought up on twelve charges for misspending millions of county dollars with no oversight. It's known that Greenberg also violated the conditions of his bond by stalking his wife, and when the Seminole County Sherriff's office came to get him, he claimed to have guns and explosives that he would use if they entered his home. A standoff ensued.
Greenberg is also accused of stalking and harassing a political rival who dared run against him for the office of the Seminole County Tax Collector.
Matt Gaetz is also now under investigation and Joel Greenberg is under federal indictment for the aforementioned charges. It seems the coming years are about to be very, very bad for both men.
And after many months of back-and-forth, it seems that Greenberg has struck a deal to cooperate with prosecutors, one that includes turning over information about his "wingman" and Florida Congressman, Matt Gaetz, in exchange for a more lenient sentence. What that sentence will be, however, is yet to be decided.
And charges against Congressman Gaetz are yet to be brought. So time will tell if they ever amount to anything more than just discussions. For now, Congressman Gaetz is considered innocent until proven guilty.
So, what do you think this is? Is this more cancel culture overreach, silencing a U.S. Congressman at a rally he has the right to hold? Or are these the consequences of bad behavior, seeing as, technically, everyone is within their legal rights and exercising their own free speech?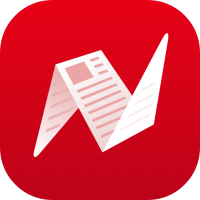 This is original content from NewsBreak's Creator Program. Join today to publish and share your own content.