Some have raised concerns that Florida is headed in the direction of the Thought Police of the novel 1984
"State bill would put Big Brother's thought police on campus," reads the headline of a recent piece, as fears abound about the new law passed here in Florida, as Governor Ron DeSantis seeks to go to war with college campuses. Some find it eerie that the Governor wants to know the political leanings of everyone on college campuses, while supporters of the bill believe it's a necessary step to curb perceived "bias" and discrimination against them.
"DeSantis is 'Florida Man'" read another headline from Deadspin, in response to the Florida Governor signing a rather odd new piece of legislation called HB 233 - Postsecondary Education, a bill that has raised eyebrows and has Floridians asking questions. The bill does a lot of things, but according to the DeSantis Administration themselves, it supposedly:
Prohibits State Board of Education and BOG from shielding students, staff, and faculty from certain speech; requires State Board of Education to conduct annual assessment on intellectual freedom & viewpoint diversity; creates a cause of action for recording or publication of certain video or audio recordings; revises provisions related to protected expressive activity, university student governments, & codes of conduct.
The bill ramps up the latest battle in the so-called "culture wars," wars of words and laws fought over the future of our social affairs. The culture wars have been the new front where tough issues like race, equality, and LGBTQ issues have been hammered out in the fires of social media groups and political chambers across the country. And college campuses are seen largely by conservatives as the forefront of that battle.
As Forbes said, "There's no denying that there's a left-leaning bias on college campuses." The real question then becomes why that's so. And should there be a perfect fifty-fifty balance of political views? Or should we return to the old days, back when political views were kept more private and the ideas were discussed on their merits?
DeSantis, on the other hand, called college campuses "repressive environments," as he commented on the bill. He absolutely insists that there is "indoctrination" going on at college campuses, which has caused many to speculate whether or not he's trying to stamp out ideologies he doesn't like. Their case is only bolstered by his ban on Critical Race Theory in Florida schools, even though Critical Race Theory wasn't taught in a single Florida public school at the time of his banning of it.
It's one governor unilaterally telling all schools in Florida what they can and cannot teach to kids, as well as questioning everyone in the whole of the academic system about their beliefs...which seems rather Orwellian. All of this raises the question, is this the state overreach that Americans have long-feared would happen, as we've clutched our copies of Orwell, waiting for the moment to strike?
As the Las Vegas Sun reported:
This is a starkly dystopian measure that brings to mind authoritarian campaigns to identify and root out dissidents. Combined with the GOP's attack on critical race theory in several states and its support of a whitewashed history curriculum in K-12 and postgraduate education, it also raises the specter of a government supplanting objective, academically based education with state-sponsored political dogma. Deceptively labeled by the state's GOP majority as an attempt to promote "intellectual diversity," the law at the very least appears to be a tool for the state to either defund higher education in Florida or force colleges to swallow the Republicans' twisted version of educational programming.
As Miami Today said, about the bill:
Mr. Rodrigues aims to submit everyone to this brain scan so that universities make sure opinions divide equally on the issues important to him and his supporters. A balanced campus sounds reasonable until you think about what-ifs. If we're talking about slavery, are campuses supposed to be equally divided about whether it was good or bad? If it's the Holocaust, are half of students supposed to think it was all a hoax? If it's the January attack on Washington, are half the students supposed to believe the attackers were patriots fighting for what was right? Some people really do believe all of these things, but should a university be forced to find enough students and professors to voice such ideas?
It's also creepy that the bill encourages students and teachers to spy on each other by allowing video and audio recording by mandate. We've seen this tape before, with secret police and the old U.S.S.R. encouraging citizens to spy on, and tell on, their neighbors.
What do you think? Do you think this bill is long overdue; or is it another example of Florida's recent state overreach?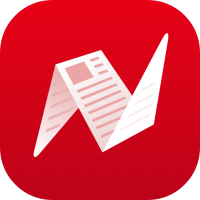 This is original content from NewsBreak's Creator Program. Join today to publish and share your own content.