A Windermere Police Officer is now facing charges for his part in the Capitol riot on January 6th
A police officer in Windermere, Florida, a small town to the southwest of Orlando's theme parks and attractions, has found himself the one in handcuffs today after FBI agents swooped in and arrested him. The officer is a man named Kevin Tuck, who's been arrested for an array of different charges that the FBI alleges were committed in connection to the riot at the U.S. Capitol on January 6th, 2021.
According to WESH news, those charges include:
• Obstruction of an official proceeding, aiding and abetting
• Entering and remaining in a restricted building or grounds
• Disorderly and disruptive conduct in a restricted building or grounds
• Entering and remaining in the gallery of Congress
• Disorderly conduct in a Capitol building
• Parading, demonstrating, or picketing in a Capitol building
In a stroke of pure irony, the kind that can only come from the works of fiction, many of these types of laws were signed off on by former President Trump himself, in late 2020, who ramped up federal penalties for protesting in federal spaces. It's odd to think of police allegedly committing vandalism in America, as well as political violence against the U.S. Congress, but here we are.
The Police Department issued a statement of disappointment saying, "We are disheartened," at the officer's behavior. Tuck is just one of many such officers who've been arrested in the more than 6 months since that fateful day the riot took place, and it may be possible he won't be the last.
The full statement from the Windermere Police said:
We are disheartened by the arrest of Officer Kevin Tuck today by the Federal Bureau of Investigation (FBI) for charges stemming out of January 6, 2021, at the U.S. Capitol Building. The Windermere Police Department (WPD) has worked tirelessly over the past eight years to build a reputation of serving with Honor, Integrity and Service to our residents and this arrest doesn't reflect on the hard work of the men and women of the Windermere Police Department. It saddens all of us in the law enforcement community to see criminal charges brought forward of any misconduct involving a police officer.
Chief David Ogden accepted Tuck's resignation, as Tuck resigned from duty immediately in the wake of the accusations coming to light. However, the detective maintains that he only went to attend a political rally and never wandered anywhere near the Capitol building, nor did he engage in the ensuing riot.
This seems like it will be officer Tuck's defense. The officer also didn't notify the department of where he was going on that day.
Now of course, what evidence the FBI has against the officer remains to be seen. And he is considered innocent until proven guilty in a court of law. The charges against him may also be reduced, as often happens in courts, as they find the charges that are most appropriate (and those that will stick the best).
But can we take a moment to appreciate the pure irony of this all? The police arresting the police is a rare occurrence indeed. And I think it deserves that we notice.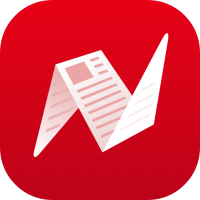 This is original content from NewsBreak's Creator Program. Join today to publish and share your own content.