The battle for the hearts and minds of the Republican Party is heating up...
In case you missed it, former President Donald Trump has overtaken Florida Governor Ron DeSantis in the polls recently. I reported earlier this month that the Florida Governor, DeSantis, had overtaken Trump in a poll among Republican voters in Colorado, a decent-sized poll that gave us a snapshot into the minds of likely Republican voters in the upcoming 2024 presidential election. I also reported that Ron DeSantis has raised more than $30 million since the beginning of 2021. It seems like the Florida governor is doing everything right.
But at the same time, Republican voters are finding it hard to let go of former President Trump, someone they hold very near and dear to their hearts. This is true even after a devastating loss to now-President Joe Biden, who swept his way through an electoral college victory by a narrow 70,000 or so votes in November of 2020. All of this took place with a massive uncontrolled coronavirus pandemic, civil unrest, and chants of "DEFUND THE POLICE" in the backdrop.
It's been a crazy year and a half...
All of these things, things that worry many ordinary Americans, are issues that DeSantis has attempted to address in one way or another. While Trump had Operation Warp Speed (to get us a vaccine, a vaccine that swaths of our population are hesitant to take), DeSantis went to war against companies who sought to secure their grounds, by passing bans on "vaccine passports." And now, Norwegian Cruise Lines is suing Florida over these very laws. Both men seem to be engaging in a quiet battle for the hearts and minds of the Republican Party.
Republican Party Losses
In the wake of the election last year and the January 6th riot at the United States Capitol, the shifts began almost immediately. It began with a massive shift in voter affiliation after the election, with 36,000 Floridians leaving the Republican Party. By the end of January, 6,270 Republicans had left the party in Miami-Dade, Broward, and Palm Beach counties, more than five times the rate that Democrats were leaving their party.
Then again in February, another 2,622 left the party in those three counties, Miami-Dade, Broward, and Palm Beach counties, as the full reality of the January 6th uprising had finally sunken in.
Governor DeSantis' Gains
And in the past few weeks, these two Republican Party giants have begun to look more like rivals than friends. It all kicked off a few weeks back when DeSantis polled higher than Trump among Republican voters. While the sample size is quite small, a straw poll was taken at the Western Conservative Summit, in Denver Colorado, and it yielded some rather surprising results. The survey asked the participants a simple question, to choose the candidate they'd like to vote for in the distant 2024 election.
When the results were in, Florida Governor Ron DeSantis got my votes than Donald Trump. Ron DeSantis ended up securing 74% of voters who said they'd vote for him, while only 71% of voters said they'd vote for Trump.
Trump Takes the Lead
And then, just when you thought things were getting good, another poll was conducted at the recent CPAC convention, the annual convention of conservatives where important figures discuss the issues that really matter to them. And it was here that former President Donald Trump handily won the straw poll, smiting any hopes of potential rivals, resolidifying his tightening grasp on the Republican Party.As Fox News reported:
Trump, who's repeatedly flirted with making another presidential run in 2024 to try and return to the White House, captured 70% of ballots cast in the anonymous straw poll, according to results announced by CPAC on Sunday afternoon. That's a boost from the 55% support he won in the hypothetical 2024 Republican primary matchup straw poll at CPAC Orlando in late February.
It seems that Trump has gained significantly in the polls over the last few months. But there's still a long time between now and the Presidential Election of 2024. And DeSantis needs to worry about his own re-election first, which will come in 2022.
Either way, the race for the White House on the Republican side is heating up, and Florida is proving one place that could be a battleground where that war for the hearts and minds, not to mention the future, of the Republican Party is carried out.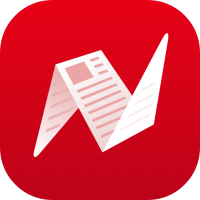 This is original content from NewsBreak's Creator Program. Join today to publish and share your own content.