Cruise Lines and the DeSantis Administration Go Toe-to-Toe
After months of political discussions, as well as a few laws being passed, the battle between the cruise lines and the state of Florida is finally getting underway. I wrote about the so-called "vaccine passport" bans here in Florida back in May of this year, and since then, the battle over how businesses can conduct safety checks and protocols on their own property has only gotten more interesting.
For those who've missed out, let's give a little rundown of the "vaccine passport" debate, a debate that's being had in free societies all over the world.
The big political kerfuffle kicked off in early May when Florida Governor Ron DeSantis signed Senate Bill 2006 (SB2006), otherwise known as the Emergency Management bill. Among other things, the bill bans so-called "vaccine passports" in the State of Florida. Now, if you're anything like me, as you watched the bickering back and forth on the subject, you probably sat and wondered to yourself, "What on earth is a vaccine passport?"
The FL.gov site says, of the bill:
The bill takes aim at arbitrary lockdowns, vaccine passports and enhances emergency preparedness for future emergencies. Governor DeSantis also signed Executive Orders 21-101 and 21-102 suspending all local emergency orders until July 1, 2021, at which point local orders will be permanently invalidated pursuant to SB 2006.
So let's unpack this. First, when you get vaccinated, you'll be given a card with your vaccination status. If you get one shot only (from a single dose vaccine), the card will let you know that with a sticker placed on the front of it. If you need two shots, you'll get two stickers, one for each dose.
Now, of course, nobody is banning these little cards.
The vaccine passports ban essentially makes it illegal for private businesses to require proof of vaccination before patrons enter their premises. And this extends to educational institutions as well. Schools can't require proof of vaccination in order for the students to attend.
It also provides a sweeping ban on local ordinances that try to impose such laws, so let's say the City of Orlando tries to enact legislation that makes requesting to see someone's vaccination status legal or even required, those local ordinances would be nullified under SB2006.
The Cruise Ship Battles
This caused a great bit of worry at several cruise ship lines who were worried about passengers coming on board with COVID-19. Cruise ships are perfect breeding grounds for respiratory viruses like SARS-CoV-2, as they provide many people in close quarters where the virus can easily spread.
This can pose a threat to both cruise-goers and staff who have to work aboard these ships to keep them afloat, to keep passengers fed and entertained, as well as liquored up, should they so choose.
And now, the first in what may become many of these cruise lines, Norwegian, has hit back against the DeSantis administration, with a lawsuit that seeks to challenge the law against requiring "vaccine passports" in Florida.
In what the company is describing as a "last resort," they've filed a suit alleging they cannot sail due to Florida's COVID-19 restrictions, namely, the ban on vaccine passports. The lawsuit reads:
The State of Florida has indicated that it is otherwise preventing (Norwegian) from safely and soundly resuming passenger cruise operations from Miami, Florida, ... in the way that this cruise line has determined will be best for all concerned -- with the benefit of documentation confirming that all of its passengers and crew have been fully vaccinated against COVID-19.
This all reignites a battle that's been going on for months in Florida over what some consider to be state overreach with the vaccine passports (telling businesses how they can conduct business on their own property), and others see as the state curbing big businesses from being able to conduct an overreach of their own.
However, I think we must admit that this kind of state overreach makes us all a little bit uncomfortable. When it comes to products and services on the marketplace, I can always just opt to go elsewhere. That's what America is all about. But when these blanket bans are levied without regard to nuance or the various challenges each business may face, people are understandably alarmed when they interpret such bans as ideology driving policy, rather than facts driving policy.
Norwegian faces a $5,000 fine for each instance of a violation of the law if the lawsuit isn't successful. That's assuming they even dock in Florida ports and take passengers at all. Like all lawsuits, this one will take a while to make its way up through the courts, and we'll have to wait and see if it amounts to anything.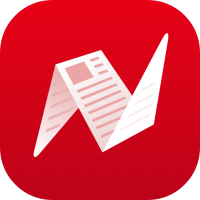 This is original content from NewsBreak's Creator Program. Join today to publish and share your own content.