Review of an amazing local spa in Winter Springs
Full confession, I'm a full-time writer and journalist. I'm also a voracious reader, meaning I spend a lot of my time researching stories to bring my readers the best information possible from a balanced perspective. That means I spend a lot of my time in a chair. It reminds me of back when I used to work for various offices, the unwavering back pain I'd feel at the end of each long, grueling workday was almost unbearable sometimes. And now, I sometimes start to feel the same pains after a long work week.
I also used to do carpentry, so I know the pains of manual labor all too well. The job was rewarding but extremely challenging on the body. Nourishment for the soul is sometimes the pain of the body. I think most of us feel better after getting in a long, hard day's work. But the realist in me knows we sometimes need to take care of ourselves too.
While it's important to understand that no massage therapist can "fix" a problem with posture, or contorting our bodies into odd ways for long periods of time, a good massage therapist can wipe out the pain you're in for a few days after a visit; a great one, can isolate the pain, eliminate it, and make you feel great for weeks to come while giving you instructions on how to prevent future pain.
And I'm so thankful I found Nicole Sowilo at Wellness Worth it, right here local in Seminole County, in Winter Springs. Heading into the establishment, I wasn't quite sure what to expect. I made my way over to her office off of Tuscawilla Road. After checking out the reviews on Google and knowing she had 5 stars, I had to check the place out. Expecting a large, daunting establishment, I was pleasantly surprised when I walked into a small office sweet that was cozy, intimate, and dim.
The amber light and soft music helped me to feel instant relaxation. The fact that the therapy spa wasn't cluttered made it easy to settle in and just take in the vibes. Nicole was unbelievably pleasant. She took note of my specific complaints and pains, asking where they each might be coming from so she could isolate the source.
Over the next ninety minutes, she worked through my various spots of pain, rubbing them out one by one, kind of like the sports trainers you see at NBA games when a player is injured and needs to have their muscles worked on for a few minutes.
I'll be honest, I was skeptical. I'm just a skeptical guy like that and it spills over into every area of my life, much to the dissatisfaction of my friends. But I was extremely surprised that she was able to take care of all of my pain and I was able to finally leave the office pain-free. I didn't expect it to work that fast.
She handled my problems like a pro and gave me tips on how to avoid pain in the future, so I wouldn't have to keep coming back all the time while making the same bone-headed mistakes with my body.
This is definitely a solution-oriented establishment, without all the frills and cheap gimmicks I'd expect from other massage therapy places. She does what works and focuses on her client's health and comfort.
Professionalism is her forte.
She's a true master at what she does, her massages are both amazing and professional, and she makes her clients feel both welcome and comfortable. The atmosphere here is super relaxing. She isolated my pain from a work injury and worked it out in no time.
Her care and the effort she puts into understanding her clients are the obvious cornerstones of her business. She offers a variety of services as well, from facials to skincare, to all sorts of wonderful-sounding scrubs and such. Though I didn't delve into those, it's safe to say that if you're in the market for someone who's serious about skincare, Wellness Worth It is the place to go.
This is original content from NewsBreak's Creator Program. Join today to publish and share your own content.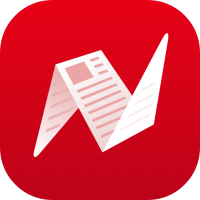 This is original content from NewsBreak's Creator Program. Join today to publish and share your own content.