The question on my mind is could this happen again?
It's been a heartbreaking month in Florida as we scramble and look for answers after a condo collapsed in Surfside, a small town in Miami-Dade County with a population of 5,744. The quiet South Florida town was rocked by the sudden, overnight collapse of a massive condo building that had structural damage that had accumulated over time. So far, 90 people have been confirmed dead while the hunt continues for others in the rubble.
A portion of the condo collapsed on June 24th and since then the rest of the building has been leveled after a quick break while Hurricane Elsa made landfall in Florida. And investigators still aren't quite 100% certain of the cause of the collapse. We know it was structural damage, but we don't quite know the mechanics of it all.
To add insult to injury, the board of directors of the condo complex had fought bitterly in the years leading up to the collapse. What were they fighting over? Expenses. Fights broke out over the costs of repairs and safety testing to the building itself. It's a tragedy that's difficult to comprehend. Of all of the things that you want to invest in, making sure your building is going to stay standing is of paramount importance.
"Why is all of this so complicated and expensive," read some of the meeting minutes from the condo's board meetings. A letter was sent to homeowners warning of concrete deterioration that had "gotten significantly worse" since the inspection that had taken place about two and a half years before that.
They knew it was coming. And they opted to fight over expenses instead.
Subsequently, the Miami-Dade Courthouse had to be shut down while it underwent repairs that were caused by a review that came in the wake of the Surfside condo collapse. In my mind, all of this raises alarm bells about the structural integrity of such buildings, especially if their maintenance requires continual funding to make sure they stay standing.
And it's not just me. Website Condo Craze & HOAs argued all the way back in 2018 that reserves should be mandatory. By reserves, they mean cash reserves that can help with building construction in a pinch, supposing a disaster like the one at Surfside rears its ugly head.
And now more Florida cities are discussing placing more stringent regulations on buildings to make sure this nightmare scenario doesn't happen again. But that's easier said than done. Cities, towns, and counties all worry that the residents could resist attempts to try to make buildings safer to prevent more collapses. It's a tale as old as time. People generally have a hard time parting with money and are usually distrustful of those who tell them that they need to invest in the integrity of their houses and cars.
Stop and think about how we treat auto mechanics, constantly worrying if we're getting ripped off or not. It's become a joke we tell each other. And it resonates because we all share that deep suspicion that maybe, just maybe, we're getting a raw deal. We usually create conspiracies when there's an imbalance of knowledge and we're the ones with the lesser.
But the risks to these structures accumulate over time. They don't go away with wishful thinking. And now we have to wonder what kind of structural integrity the buildings around us, and even those we may live in, possess.
As USA Today reports:
In Florida, government building inspectors typically set foot in a condo building only before it's occupied. On top of that, condo associations routinely waive a state requirement requiring them to set aside money for repair costs. Only a few jurisdictions in Florida, including Miami-Dade County, require inspections of tall buildings, and the 12-story Champlain Towers South was in the midst of the county's 40-year recertification process when it collapsed.
It seems we've turned a blind eye to our infrastructure over the years and now it's coming back to haunt us. The Florida Legislature even diverted funds that could have gone to HOAs and explanations about their legal responsibilities to tenants, not to mention, their moral responsibilities of keeping buildings safe. USA Today also reports:
Lawmakers siphoned off $65 million funded through condo association fees since 2008, nearly 40% of the $167 million raised during that time. 
And now we see the possible consequences of short-sighted thinking. When we focus on the new fun toys instead of maintaining our buildings, it can come back to haunt us. And our laissez-faire attitudes may be fine in the short term, but over the long term, they can have catastrophic consequences.
What will it take to assure that a tragedy like this never happens again? And how vulnerable are such buildings in other parts of Florida? And how can we truly know if we don't have mandatory inspection laws?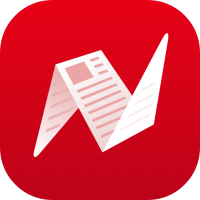 This is original content from NewsBreak's Creator Program. Join today to publish and share your own content.