Was it a harmless prank? Or something far more sinister? A Florida man has been arrested and accused of a bomb threat in Fort Lauderdale, after reports that the man told an airport employee that he had a bomb in his luggage. The 74-year-old man, named Wegal Rosen, is alleged to have gotten in an argument with the employee at the Fort Lauderdale Hollywood International Airport shortly before the incident transpired.
The description under his arrest report says: FALSE REPORT BOMB EXPLOSIVE WEAPON MASS DESTRCTN
Allegedly, Mr. Rosen went to the airport to travel. After the brief argument with the employee as he checked his bags, he must've gotten frustrated and, lashing out, told the employee, "It has a bomb in it." Now of course we all know that this isn't something you joke about in an airport, especially not since the terrorist attacks of 9/11. But it seems Mr. Rosen just couldn't contain himself.
After handing his baggage to the employee, he walked away and went to Terminal 3. This caused fear and panic to set in and two of the airport's terminals were evacuated. New planes weren't allowed to land as entry to the airport was also shut down in response to the threat. Police and staff finally figured out that the threat wasn't real and that Mr. Rosen's luggage did not, in fact, contain any explosive devices, but the damage had been done.
Whether it was a joke gone wrong or he just got frustrated at the airport employee and decided to take his frustration out in the worst possible way, but Mr. Rosen is now behind bars and awaiting his arraignment.
Considering the airport had to evacuate two terminals, it's not hard to see why that's the case.
Surprisingly, Florida isn't among the states that get the most bomb threats. You'd figure that Florida Man would have a long history making such threats, but apparently not. Those states would be Illinois, Texas, Ohio, and Maryland. Bomb threats are often made to schools and occasionally businesses, but almost never are they made to airports, to my knowledge.
There are usually about 1,500 bomb threats reported every single year in America, with that number steadily declining over the past few years, according to the ATF, Alcohol, Tobacco, and Firearms Bureau.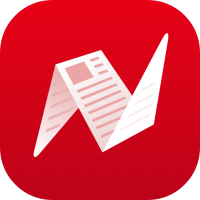 This is original content from NewsBreak's Creator Program. Join today to publish and share your own content.