"I could kiss you right now." These are the alleged words of a Broward County school teacher who's been accused of sexual assault with his students. The Florida technology teacher at Western High, yes, a high school, has been accused of saying this and a slew of other inappropriate comments to his high school students, students he was entrusted to teach, not flirt with.
The educator, a man named Daniel Buck, taught in Davie, Florida, until he was forced to resign following a police investigation into the allegations of misconduct. It was around October of 2017 that the school district caught wind of the swirling rumors of sexual harassment and assault carried out by Mr. Buck. A subsequent investigation as carried out and the allegations are presumed to be credible.
As the Associated Press reports:
He was accused of telling students, "Your legs are thick in all the right places" and "You know, I've always liked the idea of a taboo student-teacher relationship," the newspaper reported.
A former student of the teacher spoke up after graduating that he'd began to make the comments to her before her senior year in high school. Her report to the school district prompted police to investigate further. She said that the teacher was basically the kind of guy who always tried to be "cool" with his students, but after she'd broken up with her then-boyfriend, the teacher began to make advances toward her, seeing an opportunity for emotional exploitation.
And even worse still, the investigation turned up another student who says that in the 2015 school year, when she was only fifteen years old, Mr. Davies and the student had sex in a closet in the school. This qualifies as statutory rape under Florida law.
This second student said the inappropriate comments began much like those reported in the first student's story, only this time, they were reciprocal and the "relationship" escalated from there. It culminated in at least one sexual encounter between teacher and student in the classroom closet.
Mr. Davies denies all of the allegations and any wrongdoing. His story is that he was trying to help his students work through mental health issues, but soon, the students became disruptive to the class, or, as he described it, "toxic."
One can't help but wonder how a teacher could have so little control over students. And I'm also curious how the teacher didn't report the supposed bad behavior of the students, supposing his side of the story is true. Wouldn't you figure there would be a report of said "toxic" behavior?
One thing that's proven troublesome about the investigation, however, is a lack of evidence to support either side of the story. It's basically a his word against hers (or theirs) type scenario, with little in the way of hard evidence to validate the claims of either side. And Mr. Davies is still entitled to his constitutionally enshrined right to due process. He's considered innocent until proven guilty in a court of law.
But at the same time, Mr. Davies' education license expired in December of 2020. And just last month, the Education Practices Commission has decided not to renew his license and has banned him from teaching in the state of Florida. This story is still unfolding and time will tell if new evidence comes to light, evidence that might yield criminal charges.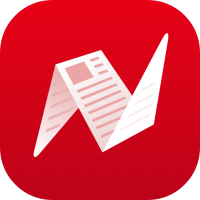 This is original content from NewsBreak's Creator Program. Join today to publish and share your own content.