The Looming Split Between Governor Ron DeSantis and Donald Trump
I asked earlier this week, "Are Florida Governor Ron DeSantis and President Trump breaking up?" While the question was both rhetorical and tongue-in-cheek, the more I think about it, the more things appear to be headed that way. There seems to be something brewing beneath the surface of the Republican Party, something that hasn't quite fully come to light yet. And that "something" is coming in the form of some changes taking place, shifts in perception, and the desire of the party to win after a devastating loss to Joe Biden in November of 2020.
In the wake of the election last year and the January 6th riot at the United States Capitol, the shifts began almost immediately. It began with a massive shift in voter affiliation after the election, with 36,000 Floridians leaving the Republican Party. By the end of January, 6,270 Republicans had left the party in Miami-Dade, Broward, and Palm Beach counties, more than five times the rate that Democrats were leaving their party.
Then again in February, another 2,622 left the party in those three counties, Miami-Dade, Broward, and Palm Beach counties, as the full reality of the January 6th uprising had finally sunken in.
And at the same time that all of this was happening, Trump remained wildly popular with the far-right Republican base doubling down on the narrative that the election had been "stolen" from him, a belief that culminated in a bizarre recount of all of the votes in Georgia (that had already been counted several times, and certified by Republicans in that state), holding onto the belief that there's just simply no way that Republicans could've lost to the Democrats and Joe Biden with Trump leading the party as he was.
These were the beginnings of a divide right down the middle of the Republican Party, especially in Florida.
Trump, with his often crude and offensive persona, appealed to a base that's often felt stepped on and fed up with our current system and social climate, one that cares less about actual policy and more about being heard, no matter how loudly they have to speak.
But on the other side of the party remains a group of more centrist Republicans who had already begun to see Florida Governor Ron DeSantis as the natural and sensible successor to Donald Trump's failed run in 2020. DeSantis' disposition is very different from that of Trump.
DeSantis is more mild-mannered, but he's still put a lot of effort into the same causes that are important to the Trump base, causes such as banning Critical Race Theory from schools. Even though Critical Race Theory isn't taught in a single public school in Florida, the law passed by DeSantis earlier this year sends a message to that base, and the message is simple: I care about those things too and I will fight for you.
And in the past few weeks, these two Republican Party giants have begun to look more like rivals than friends. It all kicked off a few weeks back when DeSantis polled higher than Trump among Republican voters. While the sample size is quite small, a straw poll was taken at the Western Conservative Summit, in Denver Colorado, and it yielded some rather surprising results. The survey asked the participants a simple question, to choose the candidate they'd like to vote for in the distant 2024 election.
When the results were in, Florida Governor Ron DeSantis got my votes than Donald Trump. Ron DeSantis ended up securing 74% of voters who said they'd vote for him, while only 71% of voters said they'd vote for Trump.
And with DeSantis working his way into the Republican Party's far-right base, it's easy to see why.
DeSantis has gone to war with colleges, passing a law to try and combat what he sees as "indoctrination" in our Florida state universities. He passed a law that banned Critical Race Theory in schools, a hot-button issue at current that he knew would make headlines around the nation. He banned so-called "vaccine passports" another controversial law that he knew would generate headlines and further boost the Governor's brand.
And while many of these bills lack teeth or are solutions in search of a problem (Critical Race Theory isn't being taught in any public school system in Florida), it seems like they may have been designed to do something else entirely: help DeSantis secure the national spotlight as the successive heir to Trump's former presidency.
DeSantis in 2021 is running the exact same playbook that Trump in 2015 was running, only a few years before the election. When Trump held his rally in Sarasota last week, Florida, governor Ron DeSantis didn't even show up. DeSantis was on the other side of the state handling the crisis of the building collapse in South Florida that's claimed 24 lives, at current, with 124 more people missing.
The more DeSantis begins to occupy that lane, the more people have begun to speculate whether or not he will run for President in 2024. And even a former insider of the DeSantis campaign said he can "guarantee" us that DeSantis is considering a White House run.
It's clear the two men are fighting for one position at the top as the leader of the Republican Party going forward. The question is, who will win? Who will the Florida voters prefer? The crassness of Trump or the sly, policy-driven agenda of DeSantis? Time will tell.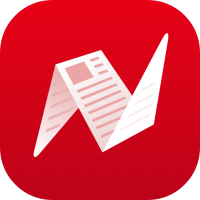 This is original content from NewsBreak's Creator Program. Join today to publish and share your own content.