The delta variant has been circulating for weeks...here are the facts...
Over the 4th of July weekend, Florida families gathered for backyard BBQs, fireworks events, pub crawls, and more. As we're starting to get back to something that resembles real life, lurking in the backdrop is a fear that many of us share about the spread of the new Delta variant of COVID-19.
Experts say it's more than twice as contagious as the original strain of SARS-CoV-2. And as we all know, the strain was initially discovered in India where it ripped through that country, tearing the nation to shreds. Six thousand people died in a single day in India from the variant. And while regular COVID has a relatively low death rate, experts also believe the delta variant may be more deadly, with reports suggesting that up to a full 1/3rd of those who caught the virus variant in India ended up dying.
From there, the variant made it over to the UK and eventually to the United States. At present, it's spreading at an incredibly fast rate across five states which are particularly vulnerable to the strain. While more than 600,000 Americans have already died from the coronavirus at the time of this writing, it seems like that number may go up in the pockets of the states that are hit hard by delta that still remain unvaccinated.
And as of late June, the variant began making its way into Florida. By at least June 24th, reports WUSF, at least 10% of the cases in Florida were already the variant. And skip forward to today, July 7th, and the delta variant makes up more than half of all US cases. So how worried should we actually be?
On the one hand, if you're vaccinated, you can rest assured that according to the CDC, the delta variant only causes a minor reduction in the effectiveness of the vaccine. The vaccine still protects against the strain, but to a lesser degree. If you're unvaccinated, however, I've got bad news for you. Emergency rooms across the US are being filled to the brim with people who need emergency services, ventilators, and medical intervention just to (maybe) keep them alive.
The state of Missouri is running out of ventilators to put people on, a nightmare we haven't seen since last year, long before the vaccines were rolled out. This is causing hospitalizations to spike and hospital overcrowding, two more things we haven't seen since last year.
The other good news is, masks are still effective. After the delta variant hit Israel, they reinstated their mask policy as an additional precautionary measure, once cases and deaths ticked up again. Now I'm not suggesting we do that here in Florida, but I am suggesting that wearing a mask can keep you additionally safe from the virus should you choose to do so.
Florida Governor Ron DeSantis weighed in on the spread of the variant in Florida saying:
"I think it gets put out there in ways designed to frighten people but the U.K. study I think pretty conclusively showed that this is an impact effective with vaccine…there is very good evidence that the vaccines have been proven to be effective."
The governor then transitioned to telling Floridians to go get vaccinated, stating that we have a surplus of vaccines waiting for those who want them. He has reiterated time and again that the vaccines have been proven safe and effective against all the strains out there right now, especially when compared with COVID-19. Whatever side effects that might come from the vaccine would be infinitely better than catching COVID-19 proper, especially if we're talking about the delta variant, the logic goes.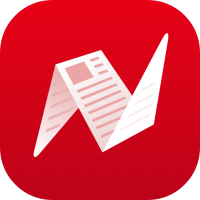 This is original content from NewsBreak's Creator Program. Join today to publish and share your own content.