Florida, we are officially in a state of emergency
Florida Governor Ron DeSantis has declared a state of emergency on Saturday as Tropical Storm Elsa, formerly Hurricane Elsa, barrels toward Florida with no signs of veering off course. According to the National Weather Service, Tropical Storm Elsa is expected to cross over to western Cuba by the end of the day today before it takes aim at the Florida Keys early Tuesday morning.
An estimated 180,000 Cubans have reportedly fled their homes and evacuated in advance of the storm which is now beginning to wreak havoc on the island nation. It's expected to drop a full ten inches of rain in one day on Cuba.
The National Weather Service says that the western coast of Florida, including Tampa Bay, can expect a storm surge that would lift water levels between two and four feet. Much of Florida could see heavy rainfall that could reach six inches in some places. The storm will then bring heavy rains to Georgia and the Carolinas later in the week.
Areas like Tampa on the western coast of Florida can expect to see heavy winds and storm surges that will rock the coastal areas. Florida Governor Ron DeSantis said that further inland, here in Central Florida, we can worry about tornadoes that might be spun off as the vicious storm makes its way inland after arriving on the western and southwestern shores of Florida.
We can also expect a lot of rain.
Anyone who remembers Hurricanes Charlies and Francis in 2004 knows exactly what I'm talking about. It felt like it rained for 6 weeks straight...
The proposed path for the storm can be seen below:
Since being downgraded from a hurricane to a tropical storm, Elsa has fallen below the 111 mph limit of the hurricane category to having winds of about seventy miles per hour.
We knew it was going to be an above-average Hurricane Season and it's already starting off with an eventful beginning. The season began on June 1st and meteorologists are already placing their bids on what kind of a season it will be.
It'll Be a Busy Hurricane Season
In 2020, the Hurricane Season in the Atlantic broke records, with 30 named storms. As most of you know by now, when a storm turns into a tropical cyclone, it's given a name (Irma, Maria, Charley, Ivan, etc.). An average of 14 storms per year are named by weather services each year on most years, so the fact that we had a full 30 systems is massive. It's more than double the average.
The threat of dealing with thirty possible hurricanes means we could all be in for a very chaotic year.
For this year, forecasters are anticipating another doozy. National Oceanic and Atmospheric Administration (NOAA) predicting between 13 and 20 named storms. And of those storms, they presume between 6 and 10 of them could become full-fledged hurricanes, with between three and five of them becoming major hurricanes, defined by them as a storm that reaches over 111 mph winds.
Are you ready for Elsa and the rest who could possibly be hitting Orlando over the coming months?
How to Survive a Tornado
For tornados, avoid long-span buildings like gyms and shopping malls which are supported by the external walls (the roofs can tend to collapse during such fierce winds). If you're in a mobile home, consider staying with friends or family during the arrival of the storm until it passes. And talk to your family about the safest places in your home to withstand a possible tornado should we end up dealing with tornados that spin off from Elsa.
Being Prepared for a Hurricane
According to FEMA, here's what you should have on-hand in case a hurricane comes through:
Water: one gallon per person, per day (3-day supply for evacuation, 2-week supply for home).
Food: non-perishable, easy-to-prepare items (3-day supply for evacuation, 2-week supply for home).
Flashlight.
Battery-powered or hand-crank radio (NOAA Weather Radio, if possible).
Extra batteries.
First aid kit.
Medications (7-day supply) and medical items.
Multi-purpose tool, like a Swiss Army knife.
Sanitation and personal hygiene items.
Copies of personal documents (medication list and pertinent medical information, proof of address, deed/lease to home, passports, birth certificates, insurance policies).
Cell phone with chargers.
Family and emergency contact information.
Extra cash (ATMs might be inoperable).
Extra fuel for generator and car.
I prefer solar charges and they can be bought on Amazon for under $30. Also, if you can get a good solar charger, one that can power your phone, and your phone has great battery life, you can get updates from that instead of a hand-crank radio. These chargers can help you stay entertained in case the storm hovers over us for a while.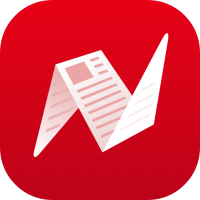 This is original content from NewsBreak's Creator Program. Join today to publish and share your own content.