As Florida hits the vaccine wall, we need to think about how disinformation is preventing vaccination
Over the past 17 months, a global pandemic has rocked our world in a way that hasn't been seen for at least 100 years. Once the virus made its way to US shores, it became a race to the vaccine, as scientists worked tirelessly to try and give the Trump administration a safe, effective vaccine for Americans to take in order to be safe from the deadly virus.
At current, over 603,000 Americans have died from the virus, more than we've lost in every single major war, including WWII, which killed 405,399 Americans. More than 32,000 of those people have died in Florida.
Along the way, we faced many problems, from massive outbreaks in nursing homes to toilet paper shortages that left people feeling less than fresh for weeks and even months on end. We had strict lockdowns in states like California and a more laissez-faire attitude in states like Florida and Texas.
We had protests against police brutality and protests against mask policies throughout 2020, protests that each most certainly contributed to the spread of the virus. And then, the vaccine came.
Americans rushed out. We got our shots, we dropped the masks, and we started living something that more closely resembles a normal life. Everything feels awkward as we try to navigate getting our social lives back. We might use elbows to bump one another instead of shaking hands, even though that never did anything to stop the spread of the virus. But with time, we're moving forward.
And now, as the presidential administrations have shifted, and as we embark toward the conclusion of this pandemic, however long that might be, the United States under the leadership of Joe Biden is starting to run into a new problem. Vaccine hesitancy. Otherwise known as the "vaccine wall."
56% of Floridians currently have at least one dose out of (possibly) two from an available vaccine. And 45.95% of people have received both doses of their two-dose vaccine (or one dose of a single-dose vaccine).
This comes as Florida Governor Ron DeSantis has provided ample opportunities and locations to get the vaccine. He, former President Donald Trump, and current President Joe Biden have all received the vaccine themselves.
But vaccine demand is dropping. The shots are available but people aren't coming out to get them. This means that vaccine hesitancy is driving a slowing down of our total daily doses administered.
And new research out of the University of South Florida seeks to answer why this is the case. They surveyed 600 Floridian adults to see what their responses would be to their vaccination status and, if not vaccinated, why they were hesitant or hadn't gotten the vaccine yet.
Of those 600, 35.7% had not yet been vaccinated. Of those who'd not yet been vaccinated, 74.2% responded that they definitely not or probably will not get vaccinated, with most of them citing concerns about side effects.
As Jacob Wentz reports for WUSF:
Nearly three-quarters of the survey's respondents (73.2%) reported seeing or hearing at least one of eight common falsehoods related to COVID-19 vaccines in the past six months. The most frequently encountered misinformation themes included claims that "COVID-19 vaccines contain a 'live strain' of the virus" (42.8%), "COVID-19 vaccines contain 5G microchips" (38.5%), and "COVID-19 vaccines modify people's genes and alter their DNA" (36.3%). The study found that there's a direct correlation between exposure to misinformation and the decreased likelihood of receiving a vaccine.
The number of vaccinated people also declined with more and more exposure to misinformation about the vaccine. The more times people reported seeing misinformation about the vaccine, the less likely they were to end up getting vaccinated, which demonstrates that internet disinformation campaigns are likely what's driving the vast majority of vaccine hesitancy.
One commonly cited piece of misinformation is the idea that the vaccine had been rushed, when, in reality, the vaccine had been in development for decades prior to the late-2019 outbreak of SARS-CoV-2. It was then updated to work for that specific virus.
We'd been working on vaccines for coronaviruses with the anticipation that a new pandemic could be on its way at any moment and when it came, we were prepared. Our vaccine was developed before the virus even reached the United States.
But these facts tend to make those who have an agenda against vaccines uncomfortable. And those who want to spread disinformation have found an easy breeding ground in the vast networks of social media to do so.
The real question now becomes, how do we get this sort of disinformation under control going forward? Or how do we combat it by making sure people have access to the correct information? Is that possible in today's Florida with today's technologies that make the rapid spread of misinformation so convenient?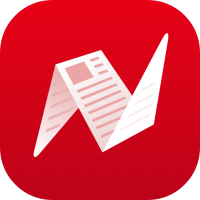 This is original content from NewsBreak's Creator Program. Join today to publish and share your own content.