The speculation about Ron DeSantis' presidential hopes has already begun
Did Donald Trump and Ron DeSantis break up and not tell anyone? In recent months, the Governor of Florida has been passing law after law that appeals strongly to former President Trump's base. While Trump has been out of the spotlight, off social media and our national media airwaves, it seems that Governor Ron DeSantis has taken over that spotlight, filling the void left in the party after a devastating loss to Joe Biden in November of 2020.
DeSantis has gone to war with colleges, passing a law to try and combat what he sees as "indoctrination" in our Florida state universities. He passed a law that banned Critical Race Theory in schools, a hot-button issue at current that he knew would make headlines around the nation. He banned so-called "vaccine passports" another controversial law that he knew would generate headlines.
And while many of these bills lack teeth or are solutions in search of a problem (Critical Race Theory isn't being taught in any public school system in Florida), it seems like they may have been designed to do something else entirely: help DeSantis secure the national spotlight as the successive heir to Trump's former presidency.
In fact, DeSantis in 2021 is running the exact same playbook that Trump in 2015 was running, only a few years in advance of the election. And then just this week, when Trump held his rally in Sarasota, Florida, governor Ron DeSantis didn't even show up. DeSantis was on the other side of the state handling the crisis of the building collapse in South Florida that's claimed 24 lives, at current, with 124 more people missing.
Just last night, the other portion of the building that had not collapsed was demolished and the search for victims and bodies will continue after Hurricane Elsa passes Florida.
Stop and think about the optics of this for a moment. While Trump was holding a rally, one of the massive rallies he's famous for (and ones that have begun to see people leaving early in droves), DeSantis was actually on the ground, doing the work, and getting stuff done that needed to be done.
All of this has caused many to speculate that the Florida Governor may be planning a presidential run of his own in 2024 to try and unseat the former champ. Let's face it, Trump is looking a little weathered these days. And all of DeSantis' hard work has been paying off. He recently polled higher than the former president in a straw poll conducted among Republican voters.
Ron DeSantis ended up securing 74% of voters who said they'd vote for him, while only 71% of voters said they'd vote for Trump. As of May, DeSantis' approval rating was also 53% among Floridians.
Trump is also embattled in several legal scandals at the moment, with the CFO of the Trump Organization, Allen Weiselberg, being arrested on charges of tax fraud. Former Trump attorney Michael Cohen says that these charges are just the "tip of the iceberg." It seems like Trump has a slew of problems of his own starting up which may hinder his time and energy from any potential 2024 White House run.
Meanwhile, an ex-staffer of the DeSantis campaign said that he could "guarantee" that DeSantis was aiming for the presidency. And speculation abounds as to whether or not he might be doing just that.
What do you think? Do you think DeSantis will try to make a run for the Presidency?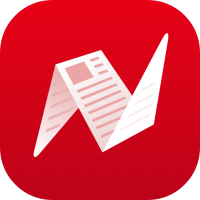 This is original content from NewsBreak's Creator Program. Join today to publish and share your own content.