Pound for pound, how did Florida end up doing compared to similar states?
It was January 20th, 2020, less than one month after Trump administration officials had been briefed on a novel coronavirus circulating in China, one that had far-reaching implications for the future health of the United States. In the past month, chaos had unfolded as teams of scientists and bureaucrats alike attempted to prepare America for what was almost certainly going to reach our shores. And now, D-Day was finally here. The first known case of COVID-19 at the time arrived in America in Washington state.
In response to the pandemic, an outbreak that had already begun to ravage nations like Italy and Spain, each of the American states prepared to do battle in various ways, just like the diverse ancient Greek city-states when they ramped up for the great war against Persia in 499 B.C., with a notable last stand at Thermopylae with 300 infamous Spartan warriors.
This invisible enemy was now upon us and it was killing people within American borders.
And like those ancient Greek city-states, our methods of response to the virus were varied. Some states adopted strict lockdown protocols that they held in place for well over a year. Other states opted for a more economically friendly approach, using decisive action to restrict some of the liberties that Americans so deeply cherish.
Florida obviously chose the latter, much to the chagrin of media outlets and other states, often much more liberal ones, who thumbed their nose at the Florida Governor Ron DeSantis' response to the pandemic. In the ensuing 17 months, decisions both good and bad were made inside and outside of Florida.
But now that we're coming out of the pandemic, we can turn our lens backward and take a look at how Florida fared in terms of its pandemic response; and with that, we can judge our leadership for either being good or bad.
At current, over 603,000 Americans have died from the virus, more than we've lost in every single major war, including WWII, which killed 405,399 Americans. More than 32,000 of those people have died in Florida.
One year ago, the media was predicting doom and gloom for Florida. They were suggesting that it was basically the apocalypse and that Florida, and a handful of other Republican states, were leading the charge of a death march.
Adam Weinstein's article in The Soapbox on July 8th, 2020, was titled: The Republicans Take America on a Death March. CNN wasted no time in attacking Governor DeSantis later that year, in November, saying that the COVID-19 pandemic was basically destroying us because of DeSantis' poor choices and what they described as "mixed messages" about the pandemic.
As early as Spring of 2020, Florida was being widely criticized for having spring breakers on beaches. Later, this proved to be one of the safest places to gather and not transmit the virus.
Ron DeSantis never implemented a mask mandate statewide, allowing counties to opt to do so or not on a county-by-county basis.
But did these predictions come true? CNN eventually had to start walking back its claims about Florida, describing Florida as a place that's not only back in business, but with business booming. They also note that despite stringent lockdowns in states like California and New York, the death tolls in those states were worse than Florida's, which stands at odds with last year's predictions.
The Associated Press noted in March of this year that despite very different approaches to the pandemic, the populous states of California, New York, Texas, and Florida, all had very similar outcomes in terms of the pandemic. California just finally reopened and began getting back to normal by the summer of 2021, whereas Florida had been wide open since September of 2020.
Per the Los Angeles Times, even though California and Florida had completely opposite approaches to the pandemic, California's death rate turned out to be only slightly lower. Florida ranks 26th in the nation in per capita COVID-19 deaths, whereas California ranks 33rd. Both states are toward the middle of the pack in terms of death rates.
California opted to stop the spread by trying to vaccinate front-line workers first, while DeSantis, having taken his cues from New York's botched pandemic response and massive death tolls from nursing homes, decided to vaccinate the elderly first to try and get the most vulnerable in the state protected.
Two other states with large populations and strict lockdown measures, New Jersey and New York, ranked 1st and 2nd in per capita COVID-19 deaths respectively.
New York was crushed by the virus in the nursing homes which eventually led to a scandal with Governor Cuomo being found to have covered up the total number of nursing home deaths to make it seem like fewer people had died. New York had counted 8,500 deaths in nursing homes when the real figure was 12,000 deaths.
Florida, under the leadership of DeSantis, protected nursing homes by passing orders that disallowed visitation in nursing homes. DeSantis also signed a measure that stated that anyone who was sick from COVID-19 in a nursing home and ended up going to the hospital for treatment, couldn't come back to the nursing home without quarantine. This move appears to have paid dividends in preventing Florida from becoming another New York (with all due respect).
What we'd have expected to see if the doomsday predictions were true, would be Florida toward the top of the deaths per capita list. For all the fuss, the policies implemented didn't make all that much of a difference. If the policies implemented had mattered that much, we'd expect Florida to be near the top in deaths per capita, with California, New York, and New Jersey at the bottom instead of in 33rd, 2nd, and 1st places respectively.
While the pandemic is far from over, it seems we have a grapple on how to deal with things at this point, and Florida's daily death counts are in the tens, not hundreds. Governor DeSantis has signed more legislation, including a ban on so-called "vaccine passports" or proof of vaccination in order to enter an establishment. He's also signed legislation that protects businesses from lawsuits that might stem from COVID-19 related illnesses.
The major takeaways seem to be this. That while Florida didn't do great compared to many other, less populous states, we didn't actually do all that bad either. We're below the 50th percentile for per capita deaths. Our economy is doing well and shows no signs of stopping. And most of all, for all the lockdowns, the orders, and the mask policies, what seems to have mattered most is how the civilians of each state responded to the pandemic.
Were we responsible? Did we protect ourselves, our loved ones, and one another from harm?
You see, all the lockdowns in the world can't stop a family from gathering over the Christmas holidays, as California learned late last year, tragically. All the mask policies in the world don't matter to a population who's hellbent on not following them. It's up to us to protect one another and stop the spread, and it always has been.
Nonetheless, I think we could've done a bit better. But we didn't end up faring that bad after all.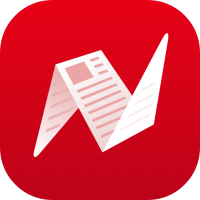 This is original content from NewsBreak's Creator Program. Join today to publish and share your own content.