DeSantis' war against social media companies derailed in federal court
Back in May, Florida Governor Ron DeSantis launched a campaign of all-out war against social media companies when he signed SB 7072. The move was both unprecedented and unilateral. The bill would essentially force social media companies to allow political candidates on their platforms. As the Florida Governor signed it, he stood in front of a large sign that read, in big bold letters, STOP BIG TECH CENSORSHIP.
While the Governor and other supporters of the law didn't explicitly state it, everyone knew exactly what it was in reference to. Earlier this year, after the January 6th uprising in the U.S. Capitol, tech companies like Twitter and Facebook began giving former President Trump the boot from their platforms, kicking him off so that he could no longer tweet or post. While many breathed in a collective sigh of relief, worn out after four long years of Trump's policy-by-tweet, others interpreted this move as large, unaccountable tech companies overstepping their boundaries.
Conservatives, who've long believed they've been targeted by what they consider Liberal bias at the tech companies, celebrated. A Pew Research poll from August of 2020 showed that 90% of Conservatives feel that their viewpoints are being censored by tech.
But there's quite a bit of evidence pointing to the fact that our feelings of tech company censorship may be just that...feelings.
New York University dug through the data and didn't find conservative viewpoints being silenced, but rather, boosted. Of the 307 million Facebook interactions for either candidate, Joe Biden or Donald Trump, Donald Trump made up 87% of the engagement, which is the metric social media companies use to tell how much attention a profile or page is getting.
In terms of social media presence, Trump blew Joe Biden out of the water and it wasn't even close.
The same report showed that Fox News and Breitbart dominate Facebook's airwaves, with hundreds of millions of more shares, comments, and likes than the third highest in the raking, CNN. Fox News had 448 million engagements from January 1st, 2020 to November 3rd, 2020, while CNN only had 191 million.
If conservative voices were really being silenced, one has to ask, "To what end?" And we'd also expect to see conservative opinions taking up a small minority of the engagement on social media platforms, but we don't. It's important to note the Pew Research poll I mentioned earlier found that liberal voters tended to believe the same thing, just not in as great of numbers.
And it's with this all unfolding in the backdrop, that DeSantis signed SB 7072. The bill would penalize tech companies with a fine of up to $250,000 per day if they didn't allow someone who was running for office onto their platforms. Governor DeSantis and his supporters considered this a massive victory in what they believe to be tech companies encroaching on their right to free speech (in using such a platform).
DeSantis was trying to cancel the social media companies he felt were canceling conservative voices. And now, DeSantis' bill itself, has been canceled by the federal courts.
On Wednesday, Federal Judge Robert Hinkle blocked the law as being unconstitutional, violating the tech companies' first amendment rights. Hinkle wrote in response:
"The plaintiffs are likely to prevail on the merits of their claim that these statutes violate the First Amendment. There is nothing that could be severed and survive."
The DeSantis administration expressed their upset with a statement of their own:
"We are disappointed by Judge Hinkle's ruling and disagree with his determination that the U.S. Constitution protects Big Tech's censorship of certain individuals and content over others.
The law was constitutionally questionable from the beginning. One's tempted to wonder if it's more political theater which could be a way for DeSantis to try to garner up conservative support if he intends a 2024 Presidential run, but time will tell if that's the case. For now, it's just a win for tech companies and a loss for the DeSantis administration.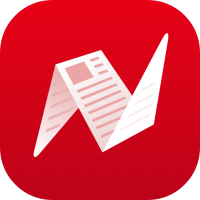 This is original content from NewsBreak's Creator Program. Join today to publish and share your own content.