Florida Republicans vs College Campuses: Round 1
"DeSantis is 'Florida Man'" read the headline from Deadspin, in response to the Florida Governor signing a rather odd new piece of legislation called HB 233 - Postsecondary Education, a bill that has raised eyebrows and has Floridians asking questions. The bill supposedly:
Prohibits State Board of Education and BOG from shielding students, staff, and faculty from certain speech; requires State Board of Education to conduct annual assessment on intellectual freedom & viewpoint diversity; creates a cause of action for recording or publication of certain video or audio recordings; revises provisions related to protected expressive activity, university student governments, & codes of conduct.
The bill ramps up the latest battle in the so-called "culture wars," wars of words and laws fought over the future of our social affairs. The culture wars have been the new front where tough issues like race, equality, and LGBTQ issues have been hammered out in the fires of social media groups and political chambers across the country. And college campuses are seen largely by conservatives as the forefront of that battle.
As Forbes said, "There's no denying that there's a left-leaning bias on college campuses." The real question then becomes why that's so. And should there be a perfect fifty-fifty balance of political views? Or should we return to the old days, back when political views were kept more private and the ideas were discussed on their merits?
The latter is what DeSantis now proposes he wants to do with the new bill. But many aren't convinced.
The Governor said, of the bill:
"It used to be thought that a university campus was a place where you'd be exposed to a lot of different ideas. Unfortunately, now the norm is really these are more intellectually repressive environments."
One of the earliest recent incidents in the culture war came from Evergreen State College in Washington State, where former science professor Bret Weinstein was accosted and his class was interrupted during weeks of student protests after he refused to participate in the college's Day of Absence, where it was requested that all the white faculty and students go home for the day. Weinstein called the incident racist and has since launched an entire career with podcasts and a YouTube channel surrounding the culture wars.
Long before fights over Dr. Seuss and Mr. Potato Head, there was Weinstein vs the students of Evergreen College, as social justice activists took to campuses to try and enact the change that many of them felt the government was impotent to create. And since then, along with the rise of Trump, the cultural divide has only gotten wider and more difficult to mend.
The bill sends out a survey to professors on college campuses to get a feel for their political views. Some people view this as a vast overreach of State powers. It also allows students to record teachers during lectures or interactions. Whatever could go wrong? The goal apparently is to foster free speech and viewpoint diversity, however, some could argue that these Draconian measures may do more to stifle diversity and free expression just by their nature.
After all, would you feel very free to express yourself if it was possible that people could be secretly recording your every word? Not to mention, the State would be breathing down your neck and requesting that you explain your political views to them?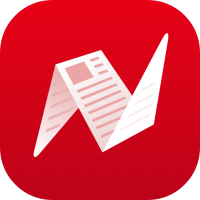 This is original content from NewsBreak's Creator Program. Join today to publish and share your own content.