Overdoses, deaths, and now finally, the arrests of the dealers responsible
Fentanyl seizures are at an all-time high, as police have seized more of the drug thus far in 2021 than they did the entire year of 2020. The extremely potent drug has led to a massive upsurge in overdose deaths over the past few years in the United States, as more and more of the drug begins to flow freely in American streets. Back in May, Hailey Deickman, an 18-year-old teen, died from a fentanyl overdose after she was sold what she believed to be the prescription painkiller Percocet. The pill she bought, however, was magnitudes more powerful than a Percocet could ever be.
The U.S. Drug Enforcement Agency (DEA) describes fentanyl:
Fentanyl is a synthetic opioid that is 80-100 times stronger than morphine. Pharmaceutical fentanyl was developed for pain management treatment of cancer patients, applied in a patch on the skin. Because of its powerful opioid properties, Fentanyl is also diverted for abuse. Fentanyl is added to heroin to increase its potency, or be disguised as highly potent heroin. Many users believe that they are purchasing heroin and actually don't know that they are purchasing fentanyl – which often results in overdose deaths. Clandestinely-produced fentanyl is primarily manufactured in Mexico.
Law enforcement agencies around the country have seized 6,494 pounds so far in the fiscal year of 2021, which runs from October to October. In the fiscal year of 20202, they'd only seized 4,776 pounds.
And now, Orlando police have announced that they've arrested 53 dealers of the powerful drug. The sting was called "Operation Good Call" as detectives would call suspected dealers and once they affirmed that the person was willing to sell them fentanyl, they'd say to one another, "We've got a good call." Detectives would set up phone calls specifically for fentanyl and would target dealers in order to try and tackle the climbing number of fentanyl deaths in Central Florida.
Detectives and Orlando Police described themselves as committed to getting the drug off the street and prosecuting dealers of the deadly narcotic. The whole thing started with a special unit dedicated to stopping the rise of overdoses.
Police noted that there were 9 overdose deaths linked to the 53 dealers they arrested, as well as 8 other overdoses that were rescued by Narcan, a drug that reverses the process of opiate overdose. Some of the suspects are now facing charges for 2nd-degree murder, as well.
Orlando Police Chief Orlando Rolón said, "I can't emphasize how significant this is, considering that as many communities across the country, this is taking lives," at a press conference held on Friday.
The Centers for Disease Control in the United States notes, about fentanyl:
Rates of overdose deaths involving synthetic opioids other than methadone, which includes fentanyl and fentanyl analogs, increased over 16% from 2018 to 2019. Overdose deaths involving synthetic opioids were nearly 12 times higher in 2019 than in 2013. More than 36,000 people died from overdoses involving synthetic opioids in 2019. The latest provisional drug overdose death counts through May 2020 suggest an acceleration of overdose deaths during the COVID-19 pandemic.
It seems we'd all be much better off without these drugs on the streets and, no matter how you feel about drug legalization, it cannot be ignored just how dangerous of a narcotic fentanyl actually is. Its capability for death and destruction is unmatched and it has proven incredibly destructive in American communities all over. The streets of Orlando are now made a little bit safer with these drugs no longer available.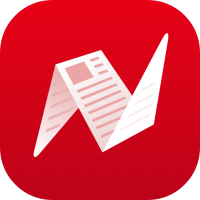 This is original content from NewsBreak's Creator Program. Join today to publish and share your own content.