Another challenger has entered the race for the Florida Governorship
This campaign season for the governorship of Florida has heated up in recent months, with several challengers to Ron DeSantis announcing their bids for the democratic ticket to take on the sitting Republican Governor. First, it began a few months ago when former Florida governor Charlie Crist tossed his hat into the mix, announcing his bid as a challenger to the DeSantis Administration.
Crist's announcement came in the wake of Florida Governor Ron DeSantis' signing into law a bill that significantly curtails the rights of Floridians to vote, and the so-called "anti-riot" law that caused a chasm amongst Floridians, Governor Ron DeSantis now has a new challenger to the proverbial throne.
That man, Charlie Crist, is an old familiar face in Florida politics. Crist currently holds a house seat in Florida's 13th district, and he's been an outspoken proponent of investigations into Governor Ron DeSantis' alleged vaccine scandals. His career spans all the way back to 1992 when he was elected to the Florida State Senate in the 20th district.
It will be the third campaign for Crist as he runs for the title of the Governor of Florida. His first run was as a Republican, in 2006, and he took office on January 2nd of 2007. This will be his second time running as a Democrat in the state.
But now, another candidate has come out of nowhere to announce her own bid, our very own Agriculture Commissioner, Nikki Fried. Nikki Fried won her seat as Agriculture Commissioner back in 2018, in a bid that no one thought possible, and since then, she's been one of the leading voices on progressive issues, including Governor Ron DeSantis' handling of the coronavirus pandemic that's killed over 600,000 Americans at the time of this writing.
The 43-year-old Fried worked as a lawyer in the Ft. Lauderdale area, specializing in medical marijuana, and as a lobbyist for the cause. She won her position by only 6,753 votes, meaning her original win was a narrow one, even by Florida standards (we're a traditionally purple state known for close races from the 2000 election to the Desantis and Rick Scott victories in 2018).
That was all before she became Agriculture Commissioner and a thorn in Governor Ron DeSatnis' side. During her announcement, Ms. Fried said:
After two decades of Republican governors, it's time to try something new. It's time for a change.
She's almost certainly going to position herself as a progressive alternative to DeSantis and more progressive than Charlie Crist, the man she'll have to beat in the primary if she wants to win the golden ticket to take on Ron DeSantis in the general election.
Nikki Fried touts her concealed carry permit as well as her medical marijuana card, two issues that have been very popular in Florida. But the question really lying at the heart of all of this is, can a progressive voice really carry Florida in a general election for the Governorship?
And if we judge by the historical trajectory, she may at least have a shot, at least in theory. Tallahassee Mayor Andrew Gillum lost to now-Governor Ron DeSantis by only 1% of the vote, meaning the last race for the governorship was extremely close and we can be ton this one being close as well.
However, Governor DeSantis' approval rating has spiked in recent months, with Florida being an early state to open back up from the shutdowns caused by the coronavirus pandemic, and the passage of several controversial right-wing laws that have all been in the national spotlight lately. DeSantis' approval rating sits at about 53%, meaning half of Floridians love him and the other half, not so much.
Follow me to see more articles like this.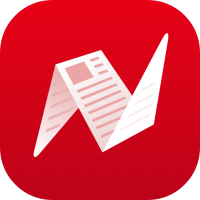 ...