I fell in love hard with Juneau, a husky, malamute mix. With his striking blue eyes and wolf-like appearance. I am not alone. Many people adopt huskies because they are such amazing looking dogs, but the truth is, they are a handful! They make a great fit for some people but sadly this breed is rehomed quite often.
Here are some things to know before taking the adoption plunge.
1. They will run, every, single, chance they get
If someone leaves a door, gate, or window unattended for a few seconds, these dogs will bolt and take themselves on a run through the neighborhood. They may chase a few cats, dodge a few cars, and try to adopt a new family along the way! Be sure to have a secure, fenced yard and be overly mindful of everything, doors, gates, windows, loose boards in fences, and so on. Be warned, never, ever underestimate a husky.
2. Their hair is never-ending
This is a dog that has multiple layers of fur. If you have a husky that's mixed with malamute, even more so, since they are bigger dogs. When you brush them the fur pile grows the size of another dog! There's no way around it, brushing them often is a must as their hair can get matted if you don't. On the plus side, huskies look fantastic after a brushing, show dog caliber.
3. They need a lot of exercise
Bred to run and for long periods, this is a high-energy dog. So energetic that when young, they will require at least two to three vigorous walks per day. You will want to have a large yard for them to run and play in as well. If you are willing to tire them out on long walks or hikes frequently, they are the perfect exercise partner!
4. High intelligence
If this is your first dog, you may want to consider an easier breed to start with. I questioned my sanity the first few years after adopting a husky. I thought mistakenly, that I would be fine since I had been around dogs most of my life. I learned that being around dogs and having a dog is entirely different. Especially, if that dog happens to be a husky.
High canine intelligence is great for training, but it can be tricky when your dog outsmarts you in other ways! Such as letting him off the leash in the park and he runs away. The more you interact with your dog, play games with him, talk to him and observe his behavior the more you will understand each other. Their keen intelligence is one of the reasons they can communicate with us so well.
5. Not a retriever
I had this idea in my mind that all dogs liked to play ball, they all caught a ball and brought it back in a repetitious manner. I even had hoped my dog would catch frisbees. Some huskies do play catch, but my husky only stands there and watches the ball fly by him. Same deal with a frisbee. Once in a while he will catch it but retrieving it, that's not happening. There are other games you can play with your husky, hide and seek with treats is a favorite.
I love this breed, but it is not for everyone. If you live in an apartment, don't have time (or the ability) for walks, this breed is going to be too much. If you have a lot of other responsibilities like working long days, or young kids, getting a breed that doesn't require as much exercise and containment efforts is a good idea.
If you are good with all of the above then adopting a husky is a must. Yes, they are a high-maintenance breed, but I have never known a more intelligent dog. They seem, more human than dog, truly they are a unique breed. They will be more than a companion; they will be your best friend. They even know how to speak human. They will make you cry, laugh, and will leave the deepest, lifelong impressions upon your heart.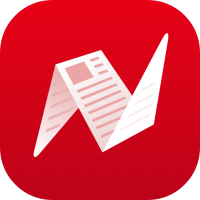 This is original content from NewsBreak's Creator Program. Join today to publish and share your own content.