The Sunset district is located in the western part of San Francisco, it offers beautiful views, fun activities, and amazing food. From the long expanse of Ocean Beach to the busy Inner Sunset shops and bustling streets, this neighborhood is a special part of San Francisco.
The Sunset is comprised of three areas, the Inner Sunset, Outer Sunset, and Parkside. For most San Franciscan natives we call it Inner and Outer Sunset and 19th Avenue divides it. Parkside never made much sense, but technically it does exist and has for a long time.
While San Francisco is well known for its sourdough bread and seafood, each neighborhood has its distinct collection of shops, places to see, things to do, and of course, food. There are many places to choose from in the Sunset, sandwiches, burritos, Thai food, Chinese food, pizza, burgers, coffee, pastries and so much more.
This locally owned pizza place has been around for a long time, I have been going there for most of my life. The pizza has not changed, it is still the same traditional, heavy crust, rich sauce, generously topped pizza it has always been. One of the best things about Brothers is they sell by the slice. The slices are large and will fill you up. Grab a slice before heading out to the beach, just watch out for the dogs that will inevitably come by to share!
Brothers offers much more than pizza, try pasta dishes, delicious garlic bread, salads, hot wings, and other appetizers as well as desserts. Their portion sizes are very generous and their prices are standard. They offer Niners, Giant's, and NBA specials depending on the time of the year. Order with any food app, but it's a pizza place so you can order directly and get it delivered!
Brothers Pizza is located at 3627 Taraval Steet, San Francisco, CA 94116
If you are in the mood for Mediterranean food this locally owned spot is a must try. I have tried hummus from a few places around the city, this is one of the best. They were voted best falafel in 2017 and their Shawarma melts in your mouth just the way it should. They are the real deal!
Try kebabs, beef or chicken shawarma, falafel, baba ghanoush, a Greek salad, sweet baklava, and much more. Prices are moderate, serving sizes are generous. Yumma's is serviced by all the food delivery apps, or you can order online and pick it up.
Yumma's is located at 721 Irving St, San Francisco, CA 94122
Bring your appetite to this locally owned burger place on Noriega in the outer sunset, their burgers are huge! Papa Mak's offers traditional American food, burgers, fries, shakes but with a gourmet twist. Try gourmet burgers like the Blue Burger, Roadhouse Burger, or Pizza Burger. Or go a more traditional path with the perfectly delicious Papa Burger. If meat isn't your thing, they have Veggie and Impossible Burgers. They also offer fish and chips, Louisiana hot links, chicken tenders, and sandwich classics like BLT and grilled cheese. All meals come with fries or salad.
They offer a 10% discount for students; students just need to bring in their student ID. Papa Mak's is available through all major food apps. The food is standard in price, they do have family and group specials for extra savings. Portions are generous.
Papa Mak's is located on 3755 Noriega Street, San Francisco CA 94122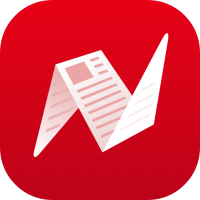 This is original content from NewsBreak's Creator Program. Join today to publish and share your own content.