Scientists are pretty sure that time is just an illusion.
Despite that, we all still try our best to save time, find time, make time, or cherish time.
So it's no wonder that lyricists love to use the word 'time'.
Out of all the memorable songs with the word "time" in the title,
Here are my 12 best (and 7 worst) songs of All "Time":
Good Times Bad Times — Led Zeppelin
Are you a drummer? Want to feel inadequate? Just put on "Good Times Bad Times." There's simply no one better than John Bonham, and this track has some of his best work — recorded when he was all of 20-years-old!
Bonus points were awarded for using the word 'time' twice in the title and for ample use of a cowbell.
Time After Time — Cyndi Lauper
The '80s sometimes get a bad rap. However, there were plenty of good songs, and this is one of them. Co-written by Cyndi Lauper and Rob Hyman, the title takes its name from a 1979 Sci-Fi film. The song was nominated for a Grammy but didn't win.
Another double use of 'time' bumps this one up my list.
Time — Pink Floyd
Pink Floyd's "Time" is a personal favorite since I play guitar…poorly. The Floyd mastered the pairing of basic chord changes (F#m →A →E) and simple lyrics, which add up to something special. Here, they use a few alarm clocks, some innovative percussion, a classic David Gilmour guitar solo, and a coda that blends back into a motif from earlier in the album ("Breathe"). It all makes for one of the best tracks on one of the best albums ever.
Time — Hootie and the Blowfish
You didn't think I would ignore 1994 (the best year in music), did you? Of course not. Hootie's "Time" was their fourth single from Cracked Rear View. Released when Hootie-mania was starting to wane, it only made it to #14 in the US charts, but it hit #1 in Canada — because it's Canada.
Time Is On My Side — Rolling Stones
Well, time certainly has been on the side of the Rolling Stones. Released waaay back in 1964, this was the Stones' fourth single released in the US. Like much of their early work, Mick and Keith didn't write it — but the Stones made it theirs all the same.
Time of the Season — The Zombies
Recorded at Abbey Road — yes, that Abbey Road — in August '67, "Time of the Season" wasn't released until March '68 and didn't achieve any success until 1969 — months after the Zombies had parted ways. Nevertheless, it remains one of the best songs from the psychedelic era — even though it was late to the party.
Doin' Time — Sublime / Doin' Time — Lana Del Rey
So nice, I had to list it twice, "Doin' Time" from Sublime/Lana Del Rey is one of those rare times when the cover lives up to (and maybe surpasses) the original. Sublime's final single, "Doin' Time," incorporates multiple samples, including George Gershwin's "Summertime" and the Beastie Boys' "Slow and Low".
When Lana Del Rey covered the song in 2019, critics (including Sublime drummer Bud Gaugh and Bradley Nowell's widow, Troy Dendekker) praised the rendition. Lana's laid-back vocals give the song a dreamlike quality while staying faithful to the original.
Ain't Wastin' Time No More — The Allman Brothers Band
"Ain't Wastin' Time No More" was the first single off the Allman Brother's Eat A Peach album. Written by Gregg Allman and recorded in December '71, the song's lyrics allude to his brother Duane's sudden death in October of the same year.
Times Like These — Foo Fighters
"Times Like These" was recorded in May 2002 for the Foo Fighters' fourth album, One by One. With its numerous time signature changes and swift tempo, the song keeps you on your toes through the intro and verses before settling into a steady groove for the chorus.
A cover version, organized by BBC 1 Radio to promote social distancing, included contributions from Chris Martin (Coldplay), Dua Lipa, and Rita Ora, among others. Taylor Hawkins and Dave Grohl from Foo Fighters also appeared. The cover was released as a charity single and hit #1 in the UK in May 2020.
The Longest Time — Billy Joel
Hey — stop laughing! Yes, this is Billy Joel doing a Doo-wop song, but it's great. Listen to the track, which features almost no instruments, and marvel at how all the voices you hear — the lead, the harmonies, the falsetto, the bass — are all coming from Billy Joel. On this track, he's a genuine one-man band.
The Times They Are A-Changin' — Bob Dylan
Released one month before the Beatles debuted on the Ed Sullivan show, "The Times They Are A-Changin'" basically kicked off the '60s — even though it was 1964. Books have (and probably will continue to be) written about this song's meaning, influence, and significance. Suffice to say; it's a pretty big deal.
Honorable Mentions:
"Good Riddance (Time of Your Life)" — Green Day
"Time In A Bottle" — Jim Croce
"How Many More Times" — Led Zeppelin
"Love Me Two Times" — The Doors
"As Time Goes By" — Dooley Wilson
"I've Had The Time Of My Life" — Bill Medley and Jennifer Warnes
"Summertime" — Big Brother & the Holding Company
Seven Worst:
"Closing Time" — Semisonic
"Wonderful Christmastime" — Paul McCartney (I love Paul, but this one gets under my skin every year)
"Sign of the Times" — Harry Styles
"Time" — Culture Club
"Time" — The Alan Parsons Project
"Time" — Backstreet Boys
"Time" — Creed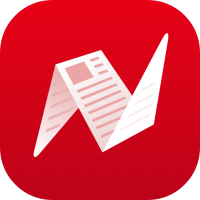 This post first appeared at The Riff Magazine on Medium.