With only 48 hours left until the NHL free agency period begins, the Carolina Hurricanes front office is moving into high gear.
Let's recap all the lastest news, rumors, and deadlines as the offseason kicks off its busiest week.
Dougie Hamilton
Elliotte Friedman reported that the New Jersey Devils are now the top contenders to land Dougie if the 28-year-old defenceman leaves Carolina. Friedman reports that New Jersey is "all in" on signing Hamilton, while Chicago, Philly, and Seattle are no longer pursuing him. Friedman notes that New Jersey is looking to "make a splash."
Other reports indicate that New Jersey would be willing to pay Hamilton up to $9m/year for seven years, while Carolina's initial offer was $6.75m/year for eight years.
Darren Dreger speculated that Hamilton is holding out for somewhere between $8m-$9m, which would match the contracts signed recently by Oliver Eckman-Larson, John Carlson, and Alex Pietrangelo.
In Saturday's press conference, Carolina GM Don Waddell noted that he and Hamilton's agent are "closer" than when they started talks but that "we still have work to do."
Waddell also made it clear that if Hamilton is to remain in Carolina, a deal needs to be reached before free agency starts. After that, Waddell noted, Carolina will need to address things through the free agency market.
At this point, it looks like Carolina is holding to a relatively steep 'hometown discount' and hoping that Hamilton will stick around with a team that has a chance to win the Stanley cup.
How much Hamilton values playing with Jaccob Slavin, being coached by Rod Brind'Amour, and competing for the Stanley Cup is being measured against cold, hard cash offered by New Jersey.
We should have Dougie's answer in, at most, a day or two.
Antti Raanta, Frederik Andersen?
Friedman went out of his way to note that Carolina highly rates upcoming UFA Antti Raanta (most recently of the Arizona Coyotes).
With no NHL goaltenders under contract, Carolina GM Don Waddell noted that the team is "open" to acquiring a goalie by whatever means available--trade, free agency, whatever.
Friedman notes that Raanta rates well analytically, which the Canes rely on for roster building.
He also threw out the name of Frederik Andersen. The current Maple Leafs goaltender is also scheduled to enter free agency on Wednesday.
It's believed that the Canes want veteran goaltending, so Raanta (32), Andersen (31), Bernier (33), and Mrazek (29) all seem to be in the running for the Canes' future tandem.
Restricted Free Agents (Foegele/Svechnikov)
The deadline for extending qualified offers (QO's) to NHL restricted free agents is today at 5:00pm Eastern.
Carolina has six remaining restricted free agents:
Warren Foeele (F)
Andrei Svechnikov (F)
Yegor Korshkov (F)
Max Lajoie (D)
Dylan Wells (G)
Jeremy Helvig (G)
To start with the easiest, Andrei Svechnikov will get a QO. From what Don Waddell said on Saturday, it sounds like the Svechnikov deal has been tabled in the short-term, while Waddell works through other, more pressing contract negotiations.
Svechnikov lacks arbitration rights, so Carolina need only present a QO to keep Svechnikov from going into unrestricted free agency.
Warren Foegele is a different matter. Carolina included Foegele on the team's protected list during the Seattle expansion draft, so it stands to reason that the team will look to re-sign him. If they make a QO before 5:00 pm, Foegele can sign the deal in 48 hours or go to arbitration. If Carolina fails to extend a QO today, Foegele will become a UFA on Wednesday.
Of the remaining four players, Max Lajoie is the only one who saw time with the Canes last season. Lajoie stepped in during the playoffs when Jaccob Slavin missed a few games during the Nashville series. Lajoie lacks arbitration rights and would probably sign for the league minimum.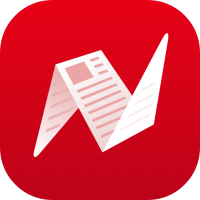 This is original content from NewsBreak's Creator Program. Join today to publish and share your own content.