Raleigh, NC -- In the midst of a busy day two of the NHL entry draft, Carolina General Manager Don Waddell met with the media.
Waddell covered several topics, including the ongoing contract negotiations with the team's upcoming free agents, including Dougie Hamilton, Jordan Martinook, and Brock McGinn. Waddell also discussed the strategy behind the Alex Nedeljkovic and Jake Bean trades.
Dougie Hamilton
Waddell spoke in favorable terms about getting Hamilton re-signed in Carolina ahead of Wednesday's opening of the free agency window.
"We're in contact with [Hamilton's agent]; we're going to talk again tomorrow. Our hope is that we can resolve this in the next few days, before the 28th hits, one way or another. Our number one objective is still to get him signed...We're hoping in the next 24 to 48 hours that we have a better idea of what's going to happen. Both of us agree that we have to get this resolved before free agency starts, because...we can't be patient [once free agency starts]. We want Dougie back, and we're hoping we can make that happen this week."
Asked if the two sides were still far apart, Waddell indicated progress has been made.
"I think, [over] time, they've gotten closer. I also think they've gone out and checked out what the market was for Dougie. I'm feeling pretty good. I mean, nothing's guaranteed, and we have work to do in front of us...decisions aren't made until someone's forced to make a decision. And we're running up against some deadlines here, and deadlines are when things usually happen...He's a free agent; it's a two-way street. It's gotta fit for him, and it's gotta fit for us."
Alex Nedeljkovic
Much has been made of Carolina's decision to trade Alex Nedeljkovic. Waddell put forth a case that Nedeljkovic "got on an unbelievable hot streak this year." From his comments, it's clear the organization just didn't see Nedeljkovic as an NHL 1a or 1b goalie. Only time will tell whether that's correct or not.
"The Ned thing is tough. Ned played [sic] good here. We got in a situation; he's been in the organization for five years here, we've watched him for five years here...he had twenty-some good hockey games here. We just felt with the situation that we were in; he had [arbitration] rights, we couldn't work out a deal, you know, maybe we needed more experienced goalies in here."
"We made a decision as an organization; everybody was involved, goalie coaches, coaches, ownership, everybody. We didn't sit on an island and make this call. You watch a player; you find out what he's all about. He got on an unbelievable hot streak this year; you can't deny that. He's such a great kid; you're happy for him and wish him nothing but success."
Brock McGinn/Jordan Martinook
Waddell reiterated that McGinn and Martinook want to come back to Carolina, and that the Canes want them back. We'll see if this actually comes to pass or not.
"One good thing is that those guys--especially McGinn and Martinook--they want to be Hurricanes. And you love to hear that...It's not just what their value is, but how we're going to make this all work with the cap. We're fortunate to have an owner that's willing to spend to the cap, we know we're going to be a cap team, but we also have to be willing we spend our money correctly."
"I think we're in a good place with both guys, we want them back, Roddy wants them back, we just have to find a middle ground that works for everybody. We're hoping that we can get them signed and continue moving forward with those sorts of players, because they make a difference for a hockey club."
Jake Bean
Waddell revealed that Carolina wanted a different look to their third defensive pairing next season.
"We've talked about [trading Bean] at great length...The way we're situated right now, with some of our younger kids coming, Jake's been in the organization for a number of years, if we got what we thought was equal value, we would move him on. Sometimes, we've all seen it, the second team, Jake's very capable of taking that next step, and sometimes you need that second team to take it."
"For us, it was more of where we were with our third [defensive] pairing. Jake played in our third pairing; we wanted a different look in that group. So the decision was made once we got something that we thought was fair value to move him."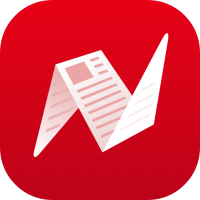 This is original content from NewsBreak's Creator Program. Join today to publish and share your own content.