Raleigh, NC -- The Carolina Hurricanes have a plan.
Exactly what that plan is remains shrouded in mystery. But it appears to involve lots of 2nd and 3rd round picks in this year's NHL entry draft.
Over the last three days, the Canes have lost (via trade or the expansion draft) three players who helped the Charlotte Checkers win the Calder Cup in 2019:
Morgan Geekie was selected by the Seattle Kraken during Wednesday's expansion draft. On Thursday, Carolina traded Calder finalist Alex Nedeljkovic to Detroit for Jonathan Bernier and a third-round pick. And on Friday evening, Carolina traded Jake Bean to Columbus in exchange for a second-round pick (44th overall) in this year's entry draft.
Then, after hours of waiting through the first round of the entry draft, Carolina traded their first-round pick (27th overall) to Nashville in exchange for two second-round picks (40th and 51st overall).
Carolina now owns ten draft picks in the remaining six rounds of this year's draft (2nd: 40th, 44th, 51st, 59th; 3rd: 91st, 94th; 4th: 123rd; 6th: 187th; 7th: 200th, 209th, 219th).
What the team plans on doing with all these picks is anyone's guess, but it is striking how many picks Carolina now holds in a draft that is widely considered to be thin after the first round.
The 13th overall pick in the 2016 entry draft, Bean (an upcoming restricted free agen) made the jump to the NHL this season after two full seasons in the AHL. In 42 regular-season games, Bean had 12 points (1g, 11a) and was minus-2. He played all 11 playoff games for the Canes, scoring once (1g, 0a) and was minus-3.
Full press release from the Carolina Hurricanes:
"RALEIGH, NC - Don Waddell, President and General Manager of the National Hockey League's Carolina Hurricanes, today announced that the team has acquired Chicago's second-round pick (44th overall) in the 2021 NHL Draft in exchange for defenseman Jake Bean.
Bean, 23, registered 12 points (1g, 11a) in 42 NHL games during the regular season and added one goal in 11 playoff games with the Hurricanes in 2020-21. The 6'1", 189-pound defenseman has skated in 44 career NHL games with Carolina, posting 12 points (1g, 11a). Bean has also tallied 92 points (23g, 69a) in 129 career American Hockey League (AHL) games, all with Charlotte. The Calgary, Alta., native was drafted by the Hurricanes in the first round, 13th overall, of the 2016 NHL Draft."
Dougie Hamilton
With Seth Jones now traded to Chicago, the market has largely been set on top-tier defencemen. Jones signed an 8-year extension with a cap hit of $9.5m.
That sort of money has to come as bad news for many Hurricanes' fans. Jones and Hamilton are peers, and the Hamilton camp now has a contract they can point to as their baseline.
If there is a bright side in the Jones contract, it is this: Chicago is no longer a viable destination for Hamilton. The same goes for Philadelphia, who acquired Rasmus Ristolainen from Buffalo earlier Friday.
However, there will still be several teams with the cap space to sign Hamilton. Montreal (after the announcement that Shea Weber will miss next season), New Jersey, even Detroit, just to name a few.
A Goalie, Please?
One potential use of all those 2nd and 3rd round picks is trade-bait. Reports surfaced yesterday that Carolina is trying to extend Petr Mrazek and Jon Bernier for next season--although the reports indicated that Mrazek wants to test the free-agent market.
With no goalies under contract for Carolina, a trade that acquires one (who's under contract already) makes plenty of sense.
Perhaps the stockpiling of so many draft picks can be used to lure a team still in need of some cap relief (Vancouver, Vegas?) to trade away a goalie who's surplus to requirements (Holtby, Lehner?).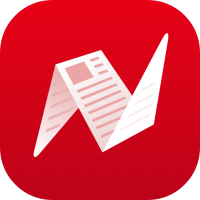 This is original content from NewsBreak's Creator Program. Join today to publish and share your own content.