The speculation over what was behind the Alex Nedeljkovic trade continues to grow. No matter the ultimate reason why, the Carolina Hurricanes and Alex Nedeljkovic have parted ways.
This leaves Carolina scrambling to find a number one goalie, with no NHL goaltenders signed beyond next week's free agency period.
Obviously, the team will look to address this in the coming week--perhaps as soon as today, with the NHL entry draft kicking off tonight.
So who are some of the options the Canes can turn to, now that Alex Nedeljkovic is no longer in the picture?
Petr Mrazek
A few days ago, Mrazek, rather than Nedeljkovic, seemed the likely candidate to leave the Canes organization. He was left unprotected through the expansion draft, and there haven't been any rumors of an extension with the Canes.
However, Mrazek and the Canes have been down this road before. Back in 2019, Mrazek briefly tested the free agency waters before signing a two-year extension with Carolina for $3.125m/year.
Sometimes, what looks complicated really isn't. Perhaps, the Carolina front office decided they couldn't afford to keep both Mrazek and Nedeljkovic. Maybe they were forced to pick--and picked Mrazek.
However, if this was the case, it raises an interesting question: Why hasn't Carolina re-signed Mrazek?
Robin Lehner
Both Vegas goaltenders (Lehner and Marc Andre-Fleury) keep showing up on trade rumor lists. Vegas doesn't have much in the way of cap space, and moving one of their two top goalies would help them free up some space for other signings.
Lehner has five years left on a deal with a cap hit of $5m/year. He also has a modified no-movement clause, which allows him to list up to 8 teams he would be unwilling to join.
Lehner played 19 games in the regular season for Vegas and three games in the playoffs.
He's far from a proven commodity in the playoffs, but if Carolina wants someone with more experience, Lehner has it. He's played for five different NHL teams at this point.
For Carolina, not only would trading for Lehner mean allocating $5m/year in cap space, they'd have to give up something decent in return. A top-6 forward/top-4 defenceman and a prospect would probably be the ask from Vegas.
Marc-Andre Fleury
Fleury has one year left on his contract that carries a $7m/year cap hit. The single season remaining on the deal might be more attractive to the Carolina front office, but Vegas is likely to demand that much more in a trade for Fleury.
He's a player who has won the Stanley Cup three times already and led Vegas in the regular season, playing 36 regular-season games and 16 playoff games.
Fleury also has a 10-team no-trade list, so it's possible that this one is a non-starter.
Even if he's available, the ask from Vegas would hurt--perhaps Andrei Svechnikov or Martin Necas.
Braden Holtby
Holtby is an intriguing option for Carolina. He certainly has playoff experience, and he won the Stanley Cup back in 2018 with Washington. However, his numbers have fallen off since then, and his last season in Vancouver was his worst as a pro: 3.67 GAA and 0.889 SV%.
A change of scenery would seem welcome for Holtby, who has a small, four-team no-trade list.
He has one year left on his contract, with a $4.3m cap hit.
But what really makes this interesting is that Vancouver finds themselves in a bit of a cap crunch.
They need to extend young players like Jason Richardson (an RFA acquired from Dallas), Quinn Hughes, and Elias Pettersson. However, with only about $15m in cap space, they need to move contracts like Holtby's.
Carolina might be able to swoop in and get Holtby for a prospect or a draft pick.
Some other names to consider:
Ben Bishop
Jaro Halak
Philipp Grubauer
Tuukka Rask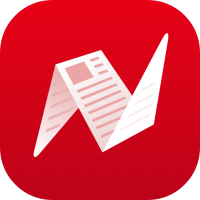 This is original content from NewsBreak's Creator Program. Join today to publish and share your own content.