Raleigh, NC - The Carolina Hurricanes have traded away one of last season's Calder Trophy finalists for Jonathan Bernier and a third-round draft pick.
Yes, you read that right.
Alex Nedeljkovic has been traded to the Detroit Red Wings in exchange for a 2021 3rd Round draft pick and 31-year-old veteran goaltender Jonathan Bernier.
Reports state that Nedeljkovic, a pending restricted free agent, could not come to terms with Carolina on an extension. Several major hockey outlets reported that Nedeljkovic was looking for an extension in the $3.5m/year range from the Canes--which the team was unwilling to meet. Nedeljkovic was arbitration-eligible, and reportedly Carolina feared the outcome if his case went to arbitration.
Therefore, the team traded his rights to Detroit, who signed him to a two-year extension at $3.0m/year.
In return for Nedeljkovic, Carolina gets a third-round pick and journeyman goaltender Jonathan Bernier (who will enter unrestricted free agency next week).
This trade means that--as of right now--Carolina lacks any NHL goaltenders under contract for next season. Petr Mrazek, James Reimer, and Jonathan Bernier will all enter free agency on July 29th.
On the surface, this looks like a horrible deal for Carolina. However, there are likely other moving parts to this deal that will come to light as we advance toward the entry draft and the opening of free agency.
Presumably, Nedeljkovic was the victim of salary cap restraints--which might bode well for Carolina re-signing Dougie Hamilton and inking a long-term deal with Andrei Svechnikov.
Obviously, the goaltending situation now becomes untenable without another trade or a free-agent signing. Perhaps there is another shoe to drop on that front that might account for why the team was unwilling to sign Nedeljkovic for $3-3.5m/year. After all, Nedeljkovic's new $3.0m/year means that he will still be on the low end of goaltenders in the league.
Short of bringing in a legit Vezina candidate to replace Nedeljkovic (Carey Price anyone?), the Carolina fan base is not likely to take this well.
Nedeljkovic turned in an excellent 2021 regular season, winning 17 of his 28 starts, posting a 2.01 GAA, a .928 save percentage, and three shutouts.
He also started nine playoff games this past year, posting a 2.17 GAA and .920 save percentage.
A home-grown player, Nedeljkovic was drafted 37th overall in the 2014 entry draft. He played four seasons with the AHL-affiliate Charlotte Checkers, winning the Calder Cup in 2019.
Here's the full press release from the Hurricanes' front office:
"RALEIGH, NC - Don Waddell, President and General Manager of the National Hockey League's Carolina Hurricanes, today announced that the team has acquired the rights to goaltender Jonathan Bernier and a third-round pick (94th overall) in the 2021 NHL Draft from the Detroit Red Wings in exchange for the rights to goaltender Alex Nedeljkovic.
Bernier, 32, registered a 9-11-1 record, 2.99 goals-against average and .914 save percentage in 24 games with Detroit in 2020-21. The 6'0", 185-pound netminder has earned a 161-159-39 record, 2.77 goals-against average, .913 save percentage and 18 shutouts in 394 career NHL games with Los Angeles, Toronto, Anaheim, Colorado and Detroit. Bernier has represented Canada internationally at the 2008 IIHF World Junior Championship, winning gold, and the 2011 IIHF World Championship. The Laval, Que., native was drafted by the Kings in the first round, 11th overall, of the 2006 NHL Draft.
Nedeljkovic, 25, registered a 17-7-4 record, 2.01 goals-against average, .928 save percentage and three shutouts in 29 career NHL games with Carolina. In 154 American Hockey League (AHL) games with Charlotte from 2016-20, Nedeljkovic earned an 89-45-14 record, 2.57 goals-against average, .904 save percentage and 14 shutouts. The Parma, Ohio, native was drafted by the Hurricanes in the second round, 37th overall, of the 2014 NHL Draft."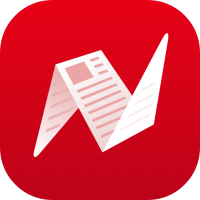 This is original content from NewsBreak's Creator Program. Join today to publish and share your own content.