After weeks of no news, things are about to get very busy for the Carolina Hurricanes organization.
The Seattle Kraken, led by former Carolina GM Ron Francis, make their selections tonight in the 2021 NHL expansion draft.
On Friday, the NHL entry draft begins.
In addition, the team has announced their preseason schedule and the date and time for the Caniac Yard Sale.
Let's take a closer look at each of these:
Expansion Draft
Seattle selects the players that will make up their initial NHL roster tonight (8:00pm Eastern, ESPN2).
In all likelihood, Carolina will lose either Nino Niederreiter or Jake Bean.
Most mock drafts predict Bean since he is younger and has a higher upside than Nino.
However, I'm still leaning towards Nino as the selection. Niederreiter is an effective 20-goal scorer with size and skill. He would undoubtedly be one of Seattle's top 6 forwards, he's stayed healthy during his career, and his contract is both affordable ($5m/year) and short (he's a UFA after next season).
Because of his contract, Francis could flip Niederreiter at next year's deadline if Seattle isn't contending for the playoffs. If they are contenders, they could hold onto him and potentially sign him to an extension.
Bean, on the other hand, offers a long-term commitment. He's a restricted free agent now, who will need a new contract before he ever suits up for the Kraken.
If Francis selects him, he'll have to negotiate with Bean now and then again in a year or two. That means that Francis will be committing an increasing amount of his cap space to Bean over the next two to three years.
If Bean goes to Seattle and immediately is a top-four defenceman, that's not a problem. But if he struggles to break into the top-four, that's another story.
In the end, I think Niederreiter is the pick, despite Francis' connection to Bean. Nino is simply more established at the NHL level and a more valuable asset--right now.
Amateur Draft
Hot on the heels of tonight's expansion draft is the NHL amateur draft (July 23, 8:00pm Eastern, ESPN2).
Carolina owns eight picks across the seven rounds of the draft:
-1st Round, 27th overall
-2nd Round, 59th overall
-3rd Round, 91st overall
-4th Round, 123rd overall
-6th Round, 187th overall
-7th Round, 200th overall (from L.A.)
-7th Round, 209th overall (from St. Louis)
-7th Round, 219th overall
Carolina has a pretty deep group of forward prospects, with the likes of Seth Jarvis, Jack Drury, Dominik Bokk, Ryan Suzuki, among others.
However, the defense is clearly lacking the same level of depth--the youngest of the team's prospects, Joey Keane, is 22-years-old.
Expect the Canes to bolster their blue-line depth, either through draft picks or via trade(s).
Preseason Schedule
This past season, Carolina saw plenty of the Nashville Predators and the Tampa Bay Lightning. With the announcement of the preseason schedule, it's official--they'll be seeing more of them in the fall.
Carolina will take on Tampa Bay on September 28th and October 1st, then face Nashville on October 5th and 9th.
It's not yet clear what the divisions will look like for the 2021-22 season. And I suppose it's still possible that pandemic conditions (in Canada or the US) might force the NHL back into last year's divisional format.
But no matter how that shakes out, the Canes will start the preseason with rematches against the two teams they faced in the 2021 playoffs.
Canes Yard Sale
Finally, the Canes announced the return of the Carolina Yard Sale on August 14th from 8am-2pm.
As per the team's official release:
"The Carolina Hurricanes Yard Sale will take over the floor of PNC Arena and features merchandise markdowns up to 50% off, new and game-used hockey equipment, autographed collectibles, exclusive memorabilia benefitting the Carolina Hurricanes Foundation and more."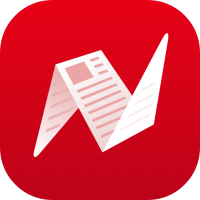 This is original content from NewsBreak's Creator Program. Join today to publish and share your own content.