Things have been awfully quiet on the Dougie Hamilton front recently. Reports surfaced about a month ago that the Canes had granted Hamilton's request to negotiate with other teams ahead of the opening of free agency on July 28th.
Yet, none of the actors involved--Hamilton, Carolina, or another team--have dropped any hints about a new contract.
So where do things stand between Carolina and Hamilton? With only eight days left before the free agency window opens, is there any chance the team re-signs Hamilton? Is a sign-and-trade still a possibility?
Let's examine this more closely.
Expansion Draft Implications
Wednesday's expansion draft is one explanation of why Hamilton (and other Carolina players) haven't signed extensions.
Along with Hamilton, Carolina has several soon-to-be UFAs on the roster (Brock McGinn, Petr Mrazek, Jordan Martinook, etc.). Even if Carolina has come to handshake agreements with one or more of these players, it's best to keep that unofficial until after the expansion draft on Wednesday night.
Hamilton is the best example of this.
Imagine that Carolina has agreed with Hamilton on an 8-year, $60m extension (just a hypothetical here). Making that official ahead of the expansion draft would create some problems.
Carolina GM Don Waddell would have been forced to add Hamilton to his protected list (thus making Brady Skjei available for selection).
On the other hand, holding off on the extension until after the draft means that Carolina can leave Hamilton available. If Seattle selects Hamilton, there's no guarantee that he would sign with Seattle before the free-agency window, and Hamilton might re-sign with Carolina if he was happy with the Canes' offer all along.
Placing Nino Niederreiter on the available list also indicates Carolina's thought process.
If Seattle takes Niederreiter, Carolina gains $5m in cap space for next season. Freeing up that sort of money would allow Don Waddell to sweeten his offer for Hamilton if the two sides are still a ways apart.
It's a bit of three-dimensional chess, but it makes perfect sense for Carolina and Hamilton to play coy--for now.
Sign and Trade?
A lot was made of the news that Carolina had allowed Hamilton to talk with other NHL teams ahead of the free-agency window. Rumors of a sign-and-trade deal began almost immediately.
Is it still possible?
Sure.
If Carolina and Hamilton really are at the point of moving on from one another, the Canes will try to execute a sign-and-trade to salvage something from the situation.
With a few teams like Chicago and Philadelphia eager to sign a star defenceman, Carolina might find itself in somewhat of a bidding war--albeit with limited leverage.
The return on a player who is on the brink of free agency will be modest, but Carolina might pick up a draft pick or perhaps even a veteran player who's gone through a rough patch.
It's also possible that Carolina could take on an expensive contract of a player that wants a chance to win right now. Carolina--even without Dougie Hamilton--will be a Stanley Cup contender next season. If they're unable to re-sign Hamilton, Carolina will likely put that cap space to use quickly by signing one or more players that can help them challenge for the ultimate prize next season.
Another consideration for the Canes will be on the powerplay. Carolina's top two powerplay quarterbacks, Hamilton and Bean, are both on the verge of being lost. If that happens, expect Carolina to make a trade to address that need.
Takeaways
No news is not exactly bad news on the Dougie Hamilton front.
Expect something to happen (extension or sign-and-trade) after the expansion draft.
Losing both Hamilton and Bean would be a serious blow to the Canes' powerplay. That would force Carolina to respond.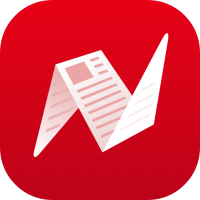 This is original content from NewsBreak's Creator Program. Join today to publish and share your own content.