The NHL's expansion draft is tomorrow night.
As Seattle GM Ron Francis readies his selections, let's examine who the winners and losers were from the Carolina Hurricanes' protection list.
Warren Foegele - Winner
The biggest shock on Carolina's list was the inclusion of Foegele over Niederreiter. It's been a wild ride for Warren Foegele, who burst onto the scene back in 2018, made a splash in the first-round playoff victory over Washington, and has come back to Earth in the last few seasons.
But clearly, GM Don Waddell and head coach Rod Brind'Amour rate him highly.
Seth Jarvis / Ryan Suzuki / Dominik Bokk - Winners
These players all benefit from the potential exit of Nino Niederreiter. If Carolina does lose Nino (not to mention Dougie Hamilton), Rod Brind'Amour will need to find a little more offense. An opening on one of the top two lines would probably be filled by a player with NHL experience (perhaps Steven Lorentz or Morgan Geekie), but that would still create an opening in the bottom two lines for one of Carolina's top prospects.
Jarvis, Suzuki, and Bokk are all going to get a look at the NHL level eventually. Nino's departure might mean the future is now.
Brady Skjei - Winner
Skjei's inclusion on the protected list wasn't shocking to me, but it was a mild surprise. Like Foegele, Skjei's inclusion on the protected list shows you what the coaching staff thinks of his game.
Who knows how close the decision was between protecting Skjei and Bean, but one thing's for sure: when push came to shove, Waddell protected Skjei over Bean.
Nino Niederreiter - Loser
By far, the biggest loser from Carolina's protected list is Nino Niederreiter.
Whether it's a reflection of his game or just roster management, Niederreiter now finds himself at risk of pulling stakes once again (he's already played in New York, Minnesota, and Carolina during his 10-year NHL career).
I tend to think that it's more about Niederreiter's contract. With two years remaining on a deal that pays him over $5m annually, I think Don Waddell sees an opportunity to find some much-needed cap space by sending Nino to Seattle.
What could he do with that money? Sweeten his offer to Dougie Hamilton? Perhaps...
Jake Bean - Loser
Again, far from a shock to see Jake Bean left off the protected list. Bean was simply a victim of the rules. With only three defenceman spots available on the protected list, Carolina had to prioritize Slavin and Pesce.
Don Waddell's decision was always going to come down to Skjei or Bean.
With Bean available for selection, Carolina does risk losing another young talent on their blue-line. In the past couple of years, Haydn Fleury, Chase Priskie, Gustav Forsling, and (Norris Trophy winner) Adam Fox have all been traded away. Hopefully, these decisions don't come back to haunt the franchise in the years to come.
Petr Mrazek - Loser
Petr Mrazek was the victim of some bad luck in 2021. He started the season on fire, before he was injured by his own teammate in a freak collision in the crease.
After undergoing thumb surgery, Mrazek sat out for two months while Alex Nedeljkovic rose from goaltender-of-the-future to goaltender-of-right-now.
By the time the playoffs rolled around, Nedeljkovic had secured the #1 spot ahead of Mrazek--in a contract year for Mrazek, no less.
Now Mrazek finds himself on the available list. It's unlikely that Francis will take an upcoming UFA, and if he would, his pick would be Dougie Hamilton, not Mrazek.
Nevertheless, finding himself on the available list has to be another blow for Mrazek. He'll secure another contract from an NHL team (maybe even the Canes) in the UFA window, but he'll once again find himself in a battle for that elusive #1 spot he's worked so hard to hold down.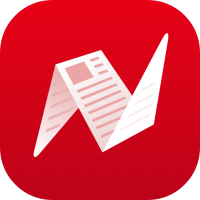 This is original content from NewsBreak's Creator Program. Join today to publish and share your own content.