The Seattle expansion draft is approaching, and it's time to sort out who Seattle General Manager Ron Francis is likely to select.
Before we look at the players, we have to consider the expansion draft format. Teams are allowed to protect a certain number of players on their roster. There are two options, and in both cases I've listed the players Canes GM Don Waddell is likely to protect:
Option 1 - Seven Forwards, Three Defencemen, One Goalie
Forwards:
Sebastian Aho
Jordan Staal
Teuvo Teravainen
Andrei Svechnikov
Martin Necas
Vincent Trocheck
Nino Niederreiter
Defencemen:
Jaccob Slavin
Brett Pesce
Jake Bean
Goalie:
Alex Nedeljkovic
Option 2 - Eight Skaters (F/D), One Goalie
Skaters:
Sebastian Aho (Fwd)
Jordan Staal (Fwd)
Teuvo Teravainen (Fwd)
Andrei Svechnikov (Fwd)
Jaccob Slavin (Def)
Brett Pesce (Def)
Jake Bean (Def)
Brady Skjei (Def)
Goalie:
Alex Nedeljkovic
Now, the benefits to choosing Option One should be obvious: Carolina can protect two additional players than under Option Two.
Yet, Option One has its own weakness: Carolina can protect only three defencemen.
Nevertheless, the benefits of protecting three players like Martin Necas, Vincent Trocheck, and Nino Niederreiter outweigh protecting, say, just Brady Skjei.
The only scenario where Don Waddell might really consider Option Two would be if Dougie Hamilton re-signed with Carolina before the expansion draft. In that case, Waddell would want to protect Hamilton (and might be obliged to do so if the contract contains a No-Movement Clause).
However, even in this case, Waddell would probably prefer Option One--unless he's willing to part with a player like Martin Necas or Vincent Trocheck over Brady Skjei or Jake Bean.
So assuming the Canes go with Option One, that leaves these players on the draft-eligible list:
Forwards:
Jesper Fast
Steven Lorentz
Cedric Paquette (UFA)
Jordan Martinook (UFA)
Brock McGinn (UFA)
Warren Foegele (RFA)
Defencemen:
Brady Skjei
Jake Gardiner
Dougie Hamilton (UFA)
Jani Hakanpaa (UFA)
Jake Bean (RFA)
Goalies:
Petr Mrazek (UFA)
James Reimer (UFA)
With only four players on the list signed for next season, it's fair to say that Don Waddell has positioned Carolina well. That's because Seattle will not pick a player that becomes an unrestricted free agent only a week after the expansion draft. The only UFA they would consider is Dougie Hamilton, and he is essentially already in free agency.
So that narrows the list considerably. Let's go through the likely candidates...
Brady Skjei
Carolina acquired Skjei via a trade in February 2020. Carolina sent the Rangers a first-round pick in the 2020 entry draft (originally Toronto's). In exchange, Carolina got a top-four left-handed defenceman who has been a stalwart on Canes' penalty kill and a solid partner for Brett Pesce.
The 27-year-old Skjei has three years remaining on his contract, which pays him $5.25m per year.
Should Seattle General Manager Ron Francis select Skjei, he'll get a solid top-four defenceman with a few years of term left on his contract--always a plus for any general manager. He'll also have a defenceman who can log big-time minutes, as Canes fans saw in the first-round playoff series against Nashville when Skjei logged close to sixty minutes of ice-time.
Jake Bean
Ron Francis knows Jake Bean well. When Carolina selected Bean in the 2016 entry draft, Francis was the team's general manager.
Bean was Carolina's first-round pick in 2016--the 13th overall selection. Since then, Bean has worked his way up through the Hurricanes organization and made the full-time jump to the NHL in 2020-21.
A left-handed defenceman who can play either side in a pinch, Bean is solid in his own zone and brings offensive skills as well.
Bean essentially supplanted Jake Gardiner mid-way through the regular season and quarterbacked the team's second powerplay unit.
If Francis selects Bean, he'll get a promising former first-round pick that might (one day) be a top-pairing defenceman capable of running a team's top powerplay unit.
Bean is a restricted free agent and will therefore need a new contract. However, Seattle would be more than capable of meeting any salary demands.
Jake Gardiner
If Don Waddell could summon a genie, he just might use one of his three wishes to send Jake Gardiner to Seattle.
Gardiner arrived as a free agent two years ago on a four-year contract that paid him $4.05m per year. At the time, it looked like a perfect deal for Carolina. They got a veteran top-four defenceman who could run the second powerplay unit--someone who would, in theory, push Dougie Hamilton for his position as the Canes' top powerplay quarterback.
However, it hasn't worked out like that.
Gardiner didn't start a single game during Carolina's playoff run. Even after Jaccob Slavin went down with an injury, Max Lajoie was favored over him.
With two years left on his current contract, Gardiner to Seattle is a deal that would be great for Carolina, but it's unclear that Seattle would prefer him to either Skjei or Bean. It's unlikely Francis would consider doing a deal to take Gardiner unless Waddell sweetened the pot with draft picks or retained salary.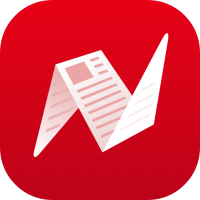 This is original content from NewsBreak's Creator Program. Join today to publish and share your own content.