"I never doubted myself that I could do it. I just needed that opportunity." - Alex Nedeljkovic.
Like the rest of the Canes, the 2021 playoffs didn't end the way Alex Nedeljkovic had hoped.
"It was unfortunate; that's never the way you want to end a season--losing that last game," Nedeljkovic said during his exit interview on June 12. "So, I think it's just more fuel for the fire to get ready for next year."
Nevertheless, it was still an incredible year for the 25-year-old rookie.
Not only did he break into the NHL, he leapfrogged not one but two veteran NHL goalies to secure his place as the Canes' number one goalie going into the playoffs.
Let's take a look back at what Nedeljkovic achieved in the regular season and why he wasn't a Vezina Trophy finalist.
Games Played
Let's get this out of the way first. The biggest difference between Alex Nedeljkovic and the Vezina finalists from 2020-21 was the number of games played--23 in total.
Nedeljkovic made his first start of the regular season on February 8 in Columbus. He made 19 saves on 22 shots attempted en route to a regulation loss.
After going 2-1-1 through the end of February, Nedeljkovic hit his stride.
He went 6-1-1 in March, holding opponents to three or fewer goals in every game.
April was even better. Nedeljkovic's 5-1-1 record included one shutout (he had one in March and one in February too). He also had three games where he held the Canes' opponents to one goal.
He closed out the regular season with a 2-1 record across his 23 games played. That sort of workload--less than half of a reduced 56-game regular-season schedule--meant that Nedeljkovic wouldn't get much consideration for the Vezina in 2020-21.
Basic Stats
While his workload kept Nedeljkovic's candidacy for the Vezina from getting off the ground, his stats were competitive.
His final record for the season (15-5-3) was excellent; his save percentage (.932) was second in the NHL (Boston's Jeremy Swayman was first at .945) for goalies having played ten games or more.
His goals-against-average came in at 1.90, again second only to Swayman.
For comparison, Andrei Vasilevskiy went 31-10-1, with a .925 SV% and 2.21 GAA--but he played 42 of Tampa's 56 games.
Advanced Stats
Nedeljkovic's solid numbers weren't just limited to the traditional stats. When looking at the advanced metrics, he once again found himself among the league's best.
Quality Start percentage is a measure used to determine what percentage of starts are "good goaltending performances." Essentially, it's a stat that tries to predict how often a goalie "gives their team a chance to win."
Nedeljkovic's .652 percentage was seventh in the league among goalies that played in ten or more games. The league average was .530.
And one of the big reasons why Nedelkovic's QS number was so high is that he didn't have any "Very Bad Starts", defined as a start where a goaltender has a save percentage as .850 or lower.
In fact, Nedeljkovic gave up three or more goals in back-to-back games only once (during his first three games played in February).
It was this ability to hold teams to two or fewer goals in almost every game that really drove Nedeljkovic's advanced metrics through the roof.
Next Season
Carolina will surely sign Nedeljkovic to a contract extension and protect him in the upcoming expansion draft. Looking ahead to 2021-22, Nedeljkovic will--barring injury--start 40 to 60 games. If he can keep his metrics near where they were the past season, he will have a decent chance to get into the Vezina conversation.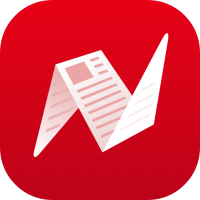 This is original content from NewsBreak's Creator Program. Join today to publish and share your own content.