Rumors continue to swirl that Dougie Hamilton is in contact with numerous teams regarding his upcoming free agency.
His defensive partner--and Lady Byng Winner--Jaccob Slavin wants him back in Carolina. But the chances of that happening grow dimmer with every day that passes.
So, what will Canes General Manager Don Waddell do if Dougie signs somewhere else?
Let's take a look at a few possible replacements:
Seth Jones
Carolina fans got familiar with Seth Jones this season. The alternate captain for the Columbus Blue Jackets scored a couple of big goals against the Canes during the regular season.
However, Jones is unhappy in Columbus and wants out. He has one year remaining on a contract with a cap hit of $5.4m/year.
In terms of stats, Jones and Hamilton are very close on goals, assists, and points per game. However, Hamilton does outpace Jones significantly in shots per game and plus/minus rating, while Jones takes fewer penalties.
Will Jones Replace Hamilton?
Jones would be a great fit for Carolina. He has a solid reputation around the league and is undoubtedly a top-pair defenceman. However, Carolina would have to give up a ton to get him as part of a trade, and unless the deal is a sign-and-trade, the Canes would only have him for a year before he enters free agency.
Chances it happens - 40%
Tyson Barrie
Aside from Hamilton, Tyson Barrie will be the top right-handed defenceman in this year's group of unrestricted free agents. He's coming off a one-year $3.75m deal with Edmonton.
Although his stats aren't as gaudy as Hamilton's, they're certainly good. He's lower in goals per game but higher in assists and points per game. His plus/minus and shots trail Hamilton--but so does just about every defenceman in the league.
Barrie is more responsible and has taken only 189 penalty minutes to Hamilton's 390, even though they've played almost the same number of regular-season games.
Will Barrie Replace Hamilton?
Barrie is appealing because he's an upcoming free agent.
Whereas most replacements for Hamilton would require Don Waddell to trade away draft picks, prospects, or current NHL'ers, signing Barrie involves only money.
How much money is up for debate, but it's likely less than what Hamilton is asking for (and will get from someone if not Carolina).
Barrie may not be a Norris candidate, but he would give Carolina a solid group of top-four defencemen. If Hamilton walks away for free, that alone will free up over $5m/year in cap space for the Canes. That should be enough to entice Barrie.
Chances it happens - 60%
John Klingberg
This one is entirely speculative, as there's no reason to think Klingberg is looking to leave Dallas. However, if all parties were interested, this move could make a great deal of sense for Carolina, Dallas, and Klingberg.
Canes fans got a look at Klingberg this season as the two teams shared the Central Division. At 6'3", Klingberg would help replace Hamilton's size in the Canes' lineup, but he also brings more hits than Dougie.
Klingberg stacks up well on the stats front, with a positive plus/minus rating in his career and more assists and points than Hamilton.
Like just about everyone else, he lags Hamilton in the goalscoring and shooting categories, but his playoff stats are stunningly close to Hamilton's.
Will Klingberg Replace Hamilton?
Klingberg is entering the final year of his contract that pays him $4.25m annually. Dallas is facing a bit of a cap crunch on its blue-line, with all-star RD Miro Heiskanen up for restricted free agency. Meanwhile, veterans Jamie Oleksiak and Sami Vatanen are entering unrestricted free agency.
It's possible Dallas would be interested in trading Klingberg now, similar to how Justin Faulk was traded a year out from entering free agency.
That said, it's probably a long shot at best.
Chances it happens - 20%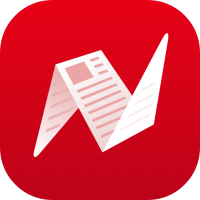 This is original content from NewsBreak's Creator Program. Join today to publish and share your own content.